Dog Breeders > Romania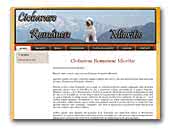 mioritici.info
A website dedicated to the Romanian Mioritic Shepherd Dog.
Romanian Mioritic Shepherd Dog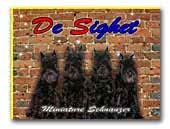 DE SIGHET zwergschnauzer black
Zwergschnauzer black kennel from Romania.
Miniature Schnauzer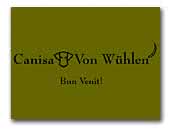 Canisa Von Wuhlen - Wirehaired dacshunds
This is the official web-page of von Wuhlen Kennel from Romania, dedicated to wirehaired dachshunds (standard and kaninchen).
Dachshund
De Gweil Kennel
De Gweil Kennel is a specialized in breeding and selecting the wonderfull breed of Caucasian Sheepdogs. We guarantee the health and quality of our dogs. We have a lot of Multichampions and a Junior World Winner in our kennel.
Caucasian Shepherd Dog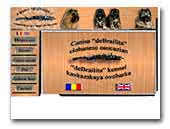 DEBRAILITA kennel
Best in defence protection friendship

My name is Vali Dogaru, I own the "DEBRAILITA" kennel from Braila on the left bank of the Danube in the South East of Romania. We breed and select caucasian shepherd with lot of passion and we believe with responsability and professionalism. Since childhood i loved nature, animals and especially dogs. Going often to the dog shows i once meet the caucasians. It was love at first sight and now i believe it was also destiniy. He struck me with his great demeanor,rustic appearance and his "wild" character. Latter on i found out many interesting things about this unique breed, i study, analised and traveled much to inform myself and to discover his qualities. For some a wild animal impposible to tame and close it, for us an excellent companion, friendfor life and unbeatable guardian. We ask you kindly to make acquaintance with our dogs and enjoy thise magnificent breed.
Caucasian Shepherd Dog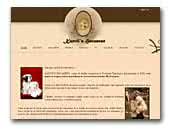 Karvil's Havanese
Karvil's Havanese-the first havanese home breeder from Romania.

In our concept, Havanese represents passion, unconditional love, wonderful moments spent together and last but not least, participation at specialized exhibitions, in our country and outside of it.
Havanese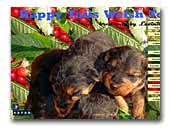 HappyTails Welsh Terriers
HappyTails is the only welsh terrier kennel in Romania and it belongs to Lavinia Steer. At HappyTails you find outstanding quality, confirmed by the many champions all over the world. Beautiful puppies and youngsters are often available, with excellent background.

Occasionally, some retired welshies may be available for rehoming, as house pets. Stud service from tried and confirmed dogs.
Welsh Terrier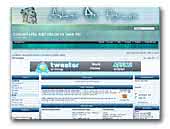 FORUM Shar-Pei
Community for all lovers of the breed shar-pei.
Shar Pei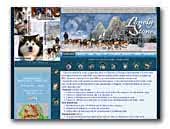 LonelyStone Kennel
Alaskan Malamute Kennel - all about our dogs: news, pictures, puppies, shows, sport and fun.
Alaskan Malamute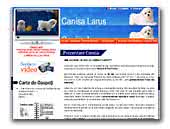 Kennel LARUS - bichon frise
We are homebreeder, kennel Larus. Established in 1998, first kennel of bichon frise from Romania.
Bichon Frise