Dog Breeders > United Kingdom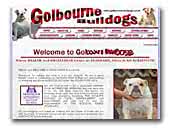 GOLBOURNE Bulldogs & Pugs
We are GOLBOURNE Bulldogs, were health and excellence are the standard. We are a small show winning kennel, based in Lancashire.

We are members of the Kennel Club Accredited Breeder Scheme, so all our dogs hold a Bulldog breed council health certificate and are DNA profiled.

We have stunning show winning dogs at stud, siring beautiful strong, fit and healthy show winning puppies.
Bulldog
Pug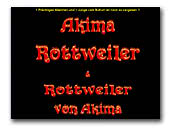 Akima Rottweilers
We are a small Family run Kennel andwe only breed from dogs and bitches believed to be clear from all known serious hereditary defects and which are mentally stable. All our breeding is from HD free dogs.
Rottweiler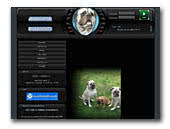 Jambullstar
We are only a small kennel for English Bullmastiff dogs only. Our dogs are kept in our home alongside ourself and our children. The Bullmastiff is the traditional gamekeeper's dog,they are highly valued as a loyal loving companion and guard. Our site is all about our Bullmastiffs Lara and Holly and Maddie.
Bullmastiff
Loxstarz Bulldogs
Loxstarz are a small show hobby kennel. We have the best bloodlines running through all of our dogs including Merriveen, Britishpride and Ocobo/Mystyle. We sometimes have puppies available from our well bred bitches. Enquiries welcomed.
Bulldog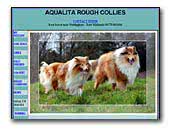 AQUALITA Rough Collies
A small kennel in the UK we are dedicated to producing sable/white and tri coloured collies of good type and temperament - all homes will be vetted - visitors are very welcome - established 30 years.
Collie Rough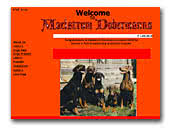 Maelstrom dobermanns and Ibizan hounds
Breeders of Dobermanns.
Dobermann
Ibizan Hound

ABBA Alapaha Blue Blood Bulldogs
UK and Europe
From time to time we have extremely rare Alapaha blue blood Bulldog puppies for sale. Our bulldogs are from the best CRK bloodlines and registered by the ABBA!! R T Coleman at Cattle Rustle Kennels (CRK) produces THE BEST Alapaha Bulldogs in the business. His dogs put the bull into bulldog!

Our puppies will be ABBA registered and will be very thick boned, possessing the all important wide BULLdog stance. We breed dogs that are all round great family pets with fantastic markings, our pups occasionally have blue or marble eyes. We will have pups ranging in colours of blue/chocolate/red Merle and white to black, chocolate, blue, red, fawn and brindles all with white.. :::MARBLE X RUBY AUGUST 08::: contact now to avoid disappointment.
Alapaha Blue Blood Bulldog
« Prev 1 2 3 4 5 6 7 8 9 10 11 12 13 14 15 16 17 18 19 20 21 22 23 24 25 26 27 28 29 30 31 32 33 34 35 36 37 38 39 40 41 42 43 44 45 46 47 48 49 50 51 52 53 54 55 56 57 58 59 60 61 62 63 64 65 66 67 68 69 70 71 72 73 Next »