Akita Inu / Akita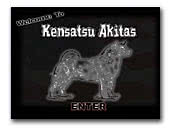 Kensatsu Akitas
We are a newly found Akita Kennels based in the Merseyside Area. We are looking to show the wonderfull 'Akita', and breed to a high quality, with sound temperments. (Raised around a loving family)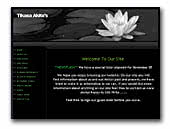 Tikasa Akita's
Breeders, Owners and Exhibitors of Akita's. Quality dogs from top Akita lines, producing quality puppies for sale to both pet and show homes.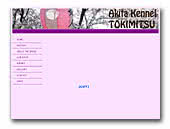 TOKIMITSU Akita kennel
Based near to Brussels, the beautiful capital of Europe, we are breeding the wonderful Akita's. We try to improve the high quality with love and passion. Our dogs are well socialised and of high quality. Import from France and soon arrival of a new japanese import bloodline. Puppies from time to time. Weekly update of the site.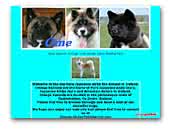 Omega Kennels
Welcome to the top Pure Japanese Akita Inu Kennel in Ireland.

Omega Kennels are the home of Pure Japanese Akita Inu's, Japanese Shiba Inuís and American Akita's in Ireland. Omega Kennels are located in the picturesque town of Castlewellan, Co.Down. Ireland. Please feel free to browse through and have a look at our beautiful dogs. We hope you enjoy our web site and please feel free to contact us at.
American Akita
Shiba Inu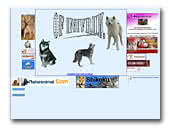 Of Inivruk
Une passion depuis 1984: le husky de sibérie, également le trésor du japon: l'akita inu et le petit clown espiègle: le shiba inu.
Siberian Husky
Shiba Inu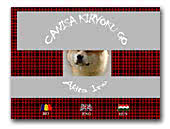 KIRYOKU GO - Akita Inu
Our kennel is the first Akita Inu kennel in Romania.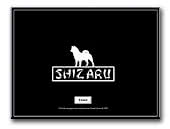 SHIZARU Akitas
We are a small Show Kennel based in the North West of England. Our aim is to own and show Akita's of quality. Our akitas are of an exceptional standard and are from some of the most well respected lines which include both UK, Canadian and USA champions.

All our akitas are happy loving and very well socialised and they are allowed to run free together within the safe grounds of our home. Our male Harry is used at stud and is proving to be outstanding producing beautiful flashy chunky puppies.

We are hoping to start our own breeding plans in 2009 with our stunning girl Trinity. Please visit our website to see our dogs, pictures, show results plus lots lots more.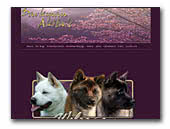 Darkman Akitas
Small show kennel based in the West Midlands. Please feel free to view our website for more information.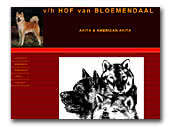 v/h Hof van Bloemendaal
Very selective breeder's of american and japanese akita's. We have a selection of very famous dog's in our kennel for breeding program's. We are showing our dog's succesfull all over Europe. From time to time we will breed a litter sa we do succesfuly for over 25 year's now.
American Akita
Shikoku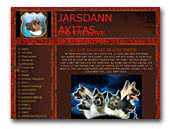 Jarsdann akitas
We only breed to keep something back for the show ring all our dogs are health tested, and are brought up with the children to have excellent temprements.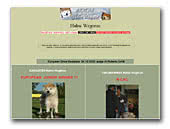 kennel Halne Wzgorze - Akita
The Best kennel from Poland (2003,2007,2008) we have many champions and Interchampions and WORLD JUNIOR WINNER -Sztokholm 08, EUROPEAN JUNIOR WINNER -Helsinki 06 an Budapest 08 !!!