Akita Inu / Akita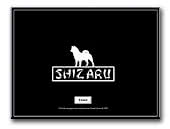 SHIZARU Akitas
We are a small Show Kennel based in the North West of England. Our aim is to own and show Akita's of quality. Our akitas are of an exceptional standard and are from some of the most well respected lines which include both UK, Canadian and USA champions.

All our akitas are happy loving and very well socialised and they are allowed to run free together within the safe grounds of our home. Our male Harry is used at stud and is proving to be outstanding producing beautiful flashy chunky puppies.

We are hoping to start our own breeding plans in 2009 with our stunning girl Trinity. Please visit our website to see our dogs, pictures, show results plus lots lots more.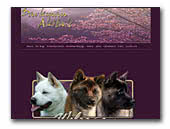 Darkman Akitas
Small show kennel based in the West Midlands. Please feel free to view our website for more information.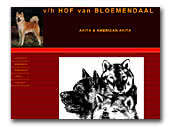 v/h Hof van Bloemendaal
Very selective breeder's of american and japanese akita's. We have a selection of very famous dog's in our kennel for breeding program's. We are showing our dog's succesfull all over Europe. From time to time we will breed a litter sa we do succesfuly for over 25 year's now.
American Akita
Shikoku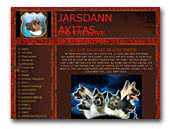 Jarsdann akitas
We only breed to keep something back for the show ring all our dogs are health tested, and are brought up with the children to have excellent temprements.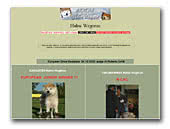 kennel Halne Wzgorze - Akita
The Best kennel from Poland (2003,2007,2008) we have many champions and Interchampions and WORLD JUNIOR WINNER -Sztokholm 08, EUROPEAN JUNIOR WINNER -Helsinki 06 an Budapest 08 !!!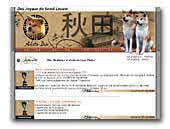 DES JOYAUX DU SOLEIL LEVANT Akita Inu
Breeding family to extraordinary: AKITA BEST OF FRANCE IN 2007, Vice European champion 2008, champion of France, Luxembourg, Monte Carlo, Internationnal, Macedonia, Montenegro, Best in Show in National Livestock. A breeding passion, in France near Bordeaux.



Fuen No Oka Akita Inu
Beautiful puppies, akitas with super pedigrees, lots of pictures, info about the breed and many more on my website.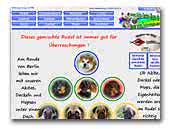 Zwinger vom Zedernhain
Der Mops ist mehr als ein Hund. Er ist eine Lebensart. Das sagen zumindest seine Fans. Alle anderen lachen und lästern über den dicken, treudoofen Hund mit der plattgedrückter Schnauze. Der Mops ist kein Hund, sondern der bessere Mensch - mit vielen guten Eigenschaften. Treu, lieb, zahm, unvergleichbar, also einfach etwas ganz Besonderes.
Dachshund
Pug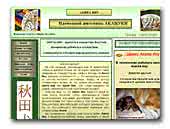 Akatsuki Kennel - Akita Inu
Information on Akatsuki Kennel of Akita Inu in Russia. Photos, breedings, puppies.



Corblyme Akitas
Small show kennel in Essex, England boasting dogs with some of the top UK and US lines available. All breeding stock are Hip Scored, Eye Tested and shown at Championship show level.