Akita Inu / Akita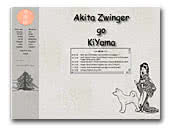 go KiYama - Akita Kennel
go KiYama - successful Akita Kennel in Germany. We are breeding since 2000 the beautiful Japanese Akita. See on our homepage what happens in our kennel!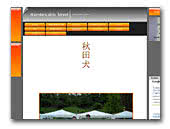 RINZENTARU Akita Kennel
Akita-inu in Hungary.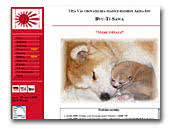 Byu-Ti-Sawa - Akita Inu Kennel
We breeding a modern, external quality and friendly nature Japan akitas.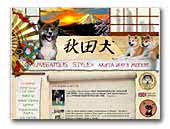 MEGAPOLIS STYLE
We breeding only typically and healthy dogs with new modern bloodlines.
Chihuahua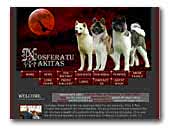 Nosferatu Breeders Of Champion Akitas
One of the oldest established Show Kennels in the U.K. Championship show judges, breeders of high quality Champion Akitas.
American Akita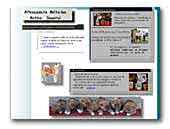 Antico Samurai Akita inu
Akita inu breader in milan, we grow up champions this canine race was chosen by the ancient samuray as the Akita inu dog is silent strong and a fighter.

English version ready soon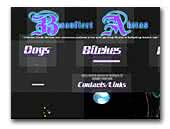 Beaufleet Akitas
Beaufleet Akitas based in the UK/Europe. Please take a look at our website and see the wonderful Akitas we have bred and have gone onto big things in the Akita world!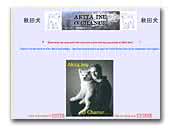 Elevage O Chanur - Akita Inu Kennel
Une éleveuse diplômée d'Etat vous fait partager sa passion pour ce superbe chien japonais: + de 1300 photos de mes Akita, vidéos, news 2 fois par mois, forum Akita et chiens du Japon, etc. Chiots Akita Inu toutes couleurs, LOF, identifiés, sociabilisés, haute sélection. (SIRET : 50094984700015) Conseils sérieux et suivi à vie. Etalons roux ou bringés dispo pour saillies.

A professional dog breeder in France, specialize in Akita Inu. lot of references in Akita breeding, akita showing. Akita Inu: A real passion, my real life!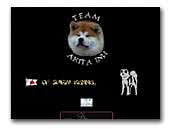 Of RamsRaspel Kensha - Team Akita Inu
Team Akita Inu-Of RamsRaspel Kensha,
The best Japanese bloodlines from JAPAN !
FCI European Winner 2004,2005,2008.
Akita Cup Winner 2006.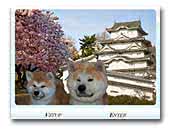 Haguro Kensha Akita inu
We are kennel of Akita inu from Czech republic. Our dogs are offsprings of Japan champions and AKIHO winners: male Ch. Haguro Go Haru Kaze (sire Ch. Geenji Go Sansei - japan import, dam Ch. Masahime Go Sugisawa Kensha - japan import) & young female Ryokotami Go Di Casa Saporito (sire Ch. Kotarou Go Musashi Aiwa - japan import, dam: Waka Go Sakai Naoya - japan import).

Both our doggies have wonderful characters, used in dog's sports and other activity. We would like to breeding with respect and love to dogs.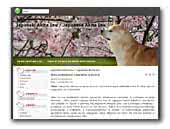 Japoński Akita Inu - Portal
Portal Akita inu.