Akita Inu / Akita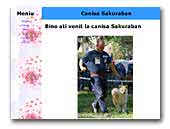 Canisasa Kuraban
We love what we do and we do our best.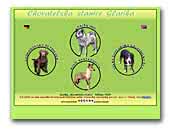 GLARIKA Akita Inu
Akita Inu breed behave, Smooth Collie, Cao de agua Portugues, Grosser Schweizer Sennenhund, and with great love.
Collie Smooth
Portuguese Water Dog
Great Swiss Mountain Dog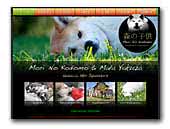 MORI NO KODOMO Kennel
Our passion are akitas,our love are akitas, our life are akitas :) Welcme on our webisite.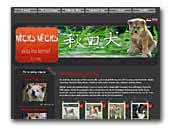 Nicky Necky Akita Inu kennel
On the following pages you can find out more about noble Akita Inu breed and about three exceptional female specimen, Hasaki Team Kyu, Shatsuko Nicky Necky and Koiko-go dell' Antico Oriente , as well as about one male Kazan.

If you have any questions about Akitas, Shaki (AKA Shatsuko), Kyu (AKA Kyu) and Kazan Go (AKA Kazan), if you would like to help in saving Akitas good blood on Balkan or if you would like just to say hi, there are numerous ways to contact me (Snezana Radivojevic). All you have to do is hang around a bit and you'll find everything you need.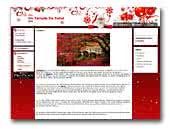 Temple De Todai
Magnifique élevage d'Akita inu se situant dans les ardennes belge. Nos Akita vivent en famille. N'hesiter pas a consulter notre site ou a nous contacter pour divers renseignements a bientot.


KAMIWAZA Akita inu and Shiba inu
We breeding two breeds Akita inu and Shiba inu. Akita color blue brindle and Shiba in color black and tan.
Shiba inu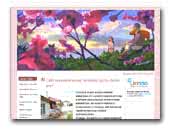 akita-inu.jimdo.com
2JCAC 2BOB - Treasure of Japan, the Akita Inu!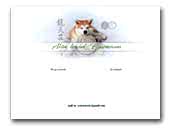 Ryuutensou Japanese akita kennel
Akita, Akita-inu, Japanese Akita - all this are the names of one breed. This is a gorgeous dog from mysterious Japan, from the mountains of Akita prefecture - the North part of Japan. We are a small kennel, aimed to raise beautiful and strong Akita dogs. Our dogs are a big friends of us, and we are hoping they happy to live with us.

On our website you can find the some information about akita standard - FCI and Japanese (AKIHO), pictures and videos of our dogs and information about our breeding plans.