Australian Shepherd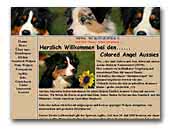 Colored Angel Australian Shepherd Zucht
Hello, our Name is Andrea and Jens. We live with our Australian Shepherd dogs in Germany.

We breed standard and miniature Aussies. From time to time we have quality puppys for special people. Our special dogs are Black Tri Blue Eyed.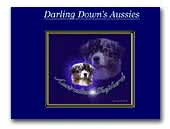 Darling Down's Australian Shepherds
VDH/FCI and ASCA registerd Aussie - kennel located in Germany, close to Berlin.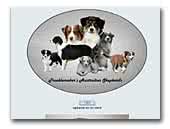 Troublemaker's Australian Shepherds
Small kennel in Luxemburg, feel free to visit our webside.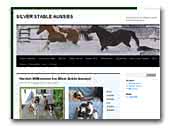 SILVER STABLE Australian Shepherd
Quality Australian Shepherds of US import lines

We are a small hobby breeder of Australian Shepherds in Southern Germany - Bavaria, near Munich. Since 1990 we have experience in breeding.

We are not a commercial breeder, we just have one litter per year. Our puppies are houserised. We do all for our puppies. At 8 weeks they are paper trained.

They are sound, dewormed by three times, have a check by the Vet, EU passport, chip. With your puppy you get smome puppy packages, information about dog food, dog training and more. You will get a lovely and beautiful puppy for your family, for performance or for showing.

All our dogs are HSF4, PRA, CEA, MDR1, hips, elbow and DNA tested.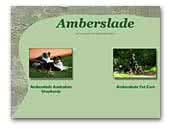 Amberslade Australian Shepherds
Breeder of Dual Champions.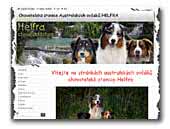 Helfra
Zabýváme se chovem australských ovčáků, snažíme se odchovat zdravé a typické představitele s vynikající povahou.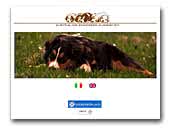 MUSIMACIAY Kennel
We are a small kennel located in Italy. Our dogs have an optimal temperaments and structure.

Our Aussies are given birth and grow up in the house, always in close contact with people, both adults and children, surrounded by various kinds of other animals: dogs, horses, goats, an armadillo, cats, a parrot etc... We reckon that this kind of environment will give the puppies the best kind of imprinting. All our Australian Shepherds have been screened and checked for hereditary illnesses, oculopathies and dysplasia. Our reproducing dogs can be seen at any time of year and are from high profile bloodlines. All of them also take part in National and International exhibitions focusing on the fairness of the breed.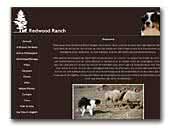 Redwood Ranch
Breeders of Australian Shepherds in the Aude, France. Comme discover our site to find out information on the breed, genetics and health, as well as how our dogs spend their days.