Berner Sennenhund / Bernese Mountain Dog
Bouvier bernois / Boyeros de Berna / Bouvier de Berna
Xander's Hill Hunter
A Male Called Xander's Hill Hunter From Hungary.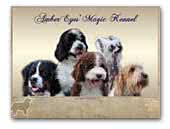 AmberEyes' Magic
From the love of Dogs

AmberEyes' Magic kennel - is a small kennel, located in Hungary. We are working with Bernese Mountain Dogs, Grand Basset Griffon Vendéen, Chinese Crested, Portugese Water Dog. It's our hobby and passion!
Bernese Mountain Dog
Chinese Crested Dog
Grand Basset griffon vendéeng
Portuguese Water Dog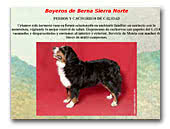 of the Sierra Norte Bernese Mountain Dogs
Breeders of quality Bernese Mountain Dogs in Spain. We are a small family breeder acquiring and breeding from the best blood lines in Europe. We have in our blood lines champions from Norway, Finland, Italy, Belgium and Spain. Puppies are occasionally available.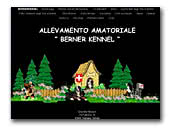 BERNER KENNEL
A little kennel in the North of italy . Breeding and selection of the Bernese Mountain Dog. All our bitches are radiographated in order to check dysplasia: our dogs are clean on hips and elbow. Swiss - Danish - Finnish - Swedish bloodlines.
More informations on the website.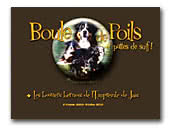 l'Empreinte de Jais
Little familial Kennel - Selection and passion.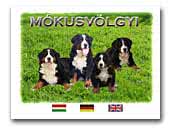 MOKUSVOLGYI
Bernese Mountain Dog Kennel
Bernese Mountain Dog Kennel since 1992.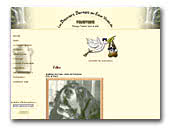 LES EAUX VIVES DE TOURTOUR
Elevage dans le sud à TRETS près d'Aix en Provence. En tant que passionnée de ces Bouviers Bernois, si vous visitez mon élevage, je vous aurai vite inoculé le virus de ces beautés et quitte à être contaminé, autant avoir un beau microbe d'une cinquantaine de kilos de tendresse, d'amour, de fidélité et tant d'autres qualités.




EASY LIVING
We have a Bernese Mountaindog kennel in Belgium. Now and than we have a litter. Take a look at our website and enjoy our dogs.