Berner Sennenhund / Bernese Mountain Dog
Bouvier bernois / Boyeros de Berna / Bouvier de Berna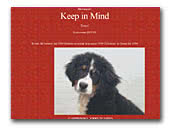 Keep In Mind Kennel
Bernese mountain dogs breeder since 1994.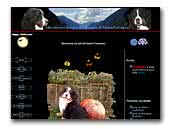 of Fanum Fortunae Bernese mountain dog
Kennel in Italy. We work with good european bloodlines. Our dogs are excellent in shows.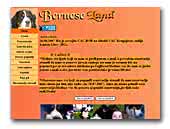 Bernese Land
Bernese mountain dog kennel in Serbia.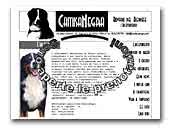 CamisaNegra Bernese mountain dog's
Bernese mountain dog's amatorial breeding in Italy close to Rome. Details of the dogs, pictures, expositions results. Puppies available. Consignments in all over the world.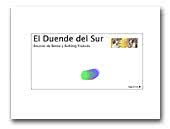 El Duende del Sur
Boyero de Berna y Bulldog Francés
Cría Selectiva Boyeros de Berna y Bulldog Francés.
French Bulldog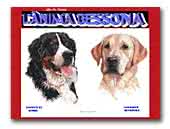 L'Ànima Bessona
Cria familiar de labrador y boyero de berna.
Labrador Retriever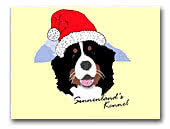 Sennenland's Bernese Mountain Dog Kennel
We have a small kennel of Bernese Mountain Dogs. On our site you can find many info about the breed and of our own dogs.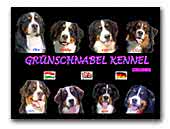 Grünschnabel Kennel
Berner Sennenhund kennel in Hungary.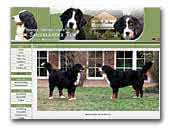 Ernst-Menden.de
Berner Sennenhunde Zucht
Unsere Familie besteht aus 4 Zweibeinern, unseren Söhnen Christian und Alexander, meinem Ehemann Andreas und mir (Gaby). Seit dem traurigen Verlust von unserem Bosco, besteht unser Hunde Rudel jetzt aus sechs Vierbeinern.

Für uns ist es selbstverständlich, dass unsere Berner mit im Haus leben und auch überall hindürfen. Unsere Berner sind "echte" Familienmitglieder.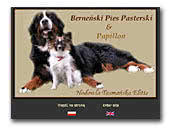 Tasmańska Elitte
Bernese mountain dog & Papillon kennel from Poland.
Papillon