Berner Sennenhund / Bernese Mountain Dog
Bouvier bernois / Boyeros de Berna / Bouvier de Berna

Berner Sennenhunde vom Freisinger Land
Berner Sennenhunde Zuchtstätte nach den strengen Richtlinien des VDH/FCI in der Nähe von München.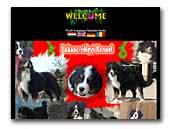 Labanc-völgyi Kennel
Berner Sennenhund kennel. Visit website for more information.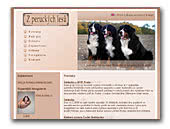 Kennel z Peruckých lesů
We have two females Bessy z Kolínského Polabí and her daughter Champion of Czech republic Ambra z Peruckých lesů and one male Archimedes Čierne Král'ovstvo. Now our Ambra has eight puppies with Champion of Germany Don vom Bärligarten.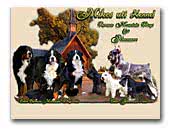 Mikes uti bernese mountain dog
& schnauzer kennel
Standard Schnauzer
Giant Schnauzer
Miniature Schnauzer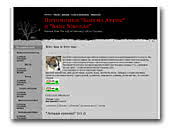 de SANTO NIKOLA
Jack russell terrier, Beagle, Berner Sennenhund, Leonberger, Briard, Shar-pei (lilac, isabelle and blue), Golden and Labrador retriever, American Akita, Welsh Corgi Pembroke end Cardigan - it's ours dogs. We're dont speek English good, but speek Spaine.
American Akita
Beagle
Briard
Golden Retriever
Jack Russell Terrier
Labrador Retriever
Leonberger
Shar Pei
Welsh Corgi Cardigan
Welsh Corgi Pembroke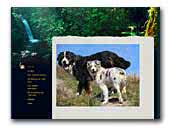 Bois de Chantalouette
Berger Australien et Bouvier Bernois
Family kennel - Passion and selection.
Australian Shepherd