Bull Terrier / Miniature Bull Terrier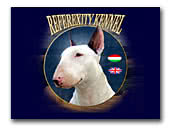 Referexity Kennel - Bull terrier
High quality limited puppies are available from healthy, good tempered, multi champion parents. Among ancestors are English Champion, World Winner, Continent Winner, Winner of the C.E.T.S. Trophy dogs.

An unrepeatbale mating, we are looking for new loving owners that know and understand the breed. If you are interested in our bullies, please visit our website!



Les Près d'Hermare Bull Terrier
Les Près d'Hermare, la passion du bull terrier depuis 1998. Beauté, Caractère et Santé sont les priorités de notre sélection. Reproducteurs importés ou issus de lignées internationales. Tests de dépistage de maladies génétiques. Suivi d'élevage et conseils d'éducation.

Uniquement Chiots inscrits LOF sur réservation ou parfois disponible.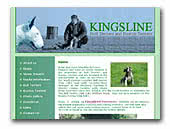 Kingsline Boston Terriers & Bull Terriers
Brian and Fiona King live in Essex, England and have an active interest in the promotion of Bull Terriers and Boston Terriers and are involved in the management of clubs as Secretary to the South Eastern Counties Bull Terrier Club (UK) and, until recently, Show Manager of the Wickford, Basildon & District Canine Society, with whom Brian maintains close ties. Brian is also the South Eastern co-ordinator for The Bull Terrier Club (UK) Welfare Trust. They are also members of The Boston Terrier Club (UK).
Boston Terrier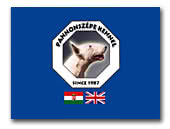 Pannonszépe English Bullterreier Kennel
Hungarian Bullterrier Kennel. Please visit my web-site and I wish you a good-time!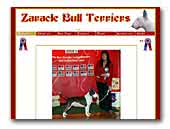 Zaracle Bull Terriers
and Smooth Fox Terriers
Zaracle is a samll family based Show Kennel set in the heart of Northern Ireland. Here at Zaracle we believe in quality not quantity and strive to produce top quality dogs that excell in breed type, sound temperments and are most importantly health tested.

Feel free to browse our site for updates on our dogs, litters, new additions and show wins.
Fox Terrier Smooth