Chart polski / Polish Greyhound
L茅vrier polonais / Polnischer Windhund

Djuszes - afghan hound & polish greyhounds
Welcome to visit our webbsite.
Afghan Hound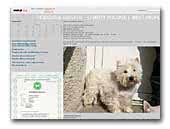 ABIGEUS FCI - Westie and Chart Polski
Abigeus is a home kennel that breed high quality west highland white terriers and Chart Polski (Polish sighthounds) with love and family environment. We have got 20 years of experience with dogs. Our dogs have always lived with us in the house and they have a big garden to play in.

We live in the southern Poland, Wroc艂aw - the capital city of Lower Silesia. We breed for temperament, beauty and type using best European bloodlines. Abigeus offer exclusive puppies for professional breeders and loving homes.
West Highland White Terrier

ACALANTIS Kennel FCI
Polish Sighthound & Tibetan Mastiff
Kennel with long tradition and experience. Puppies for breeding and shows. We own dogs with tittles of World Winner, Youth World Winner, Polish Champion, Youth Polish Champion, Swedish Champion, InterChampion, Polish Winner, Multi-BIS!!! Acalantis is home kennel, we don't keep our dogs in cages outside. Main breeder is engineer zootechnician, dog handler and diplomed behaviorist which is giving care of puppies with lot of knowledge about raising dogs with using natural methods. We give huge attention to aspect of socialisation.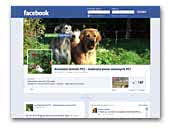 ACALANTIS Kennel FCI
Tibetan Mastiff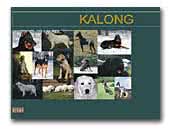 KALONG - Beauceron, Chart Polski, Charcik W艂oski, Owczarek Podhala艅ski, Pinczer
Hodowla kalong oferuje psy rodowodowe nast臋puj膮cych ras: Deutsche Pinscher (pinczer 艣redni), Tatra Shepherd Dog (owczarek podhala艅ski), Polish Greyhound (chart polski), Beauceron (owczarek francuski-beauceron), Italiano Greyhound (charcik w艂oski).
Beauceron
Italian Greyhound
Tatra Shepherd Dog
German Pinscher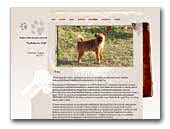 Gryfonikowy 艣wiat
Domowa hodowla ps贸w rasowych
Witam wszystkie osoby ogl膮daj膮ce t膮 stron臋, a w szczeg贸lno艣ci mi艂o艣nik贸w rasy Gryfonik Brabancki, Gryfonik Belgijski, Gryfonik Brukselski i Rosyjski Toy.

Moja przygoda z Gryfonikami rozpocz臋艂a si臋 w 2007 roku, kiedy to otrzyma艂em w prezencie od mojej kochanej 偶ony Gryfonika Brukselskiego o imieniu Goliat Zakocha艂em si臋 w tej rasie, i w okresie dw贸ch miesi臋cy naby艂em Gryfonika Belgijskiego o imieniu Dante, Gryfonika Brabanckiego o imieniu Elvis-Enki, oraz suczk臋 Gryfonika Brukselskiego o imieniu Gracja, kt贸ra na zab贸j jest zakochana w mojej 偶onie. W ten oto spos贸b, powsta艂a domowa hodowla ps贸w rasowych o przydomku hodowlanym GRYFONIKOWY 艢WIAT. Chcia艂bym nadmieni膰 i偶 wszystkie nasze Gryfoniki, Rosyjski Toy - mieszkaj膮 razem z nami w domu.

Podczas wystaw okaza艂o si臋, ze nasze psy podobaj膮 si臋聽 innym osobom. Ich uroda nie usz艂a uwadze s臋dzi贸w kynologicznych co znalaz艂o odzwierciedlenie w ich licznych sukcesach wystawowych. Dotychczas zdoby艂y moje Gryfoniki tytu艂y M艂odzie偶owego Championa Polski, tytu艂 Championa Polski. B臋d膮c na jednej z wielu wystaw z Gryfonikiem Brabanckim, i Gryfonikiem Belgijskim zobaczy艂em pierwszy raz ma艂e pieski rasy Rosyjski Toy, bylem pod聽 wielkim wra偶eniem tej rasy. Te pieski mnie zauroczy艂y, ju偶 wtedy wiedzia艂em, 偶e b臋d臋 w艂a艣cicielem rasy Rosyjski Toy.

No i sta艂o si臋, w lutym 2009 roku do naszego domu, przyby艂 z Rosji od pani Anny Podgornej Rosyjski Toy o imieniu Szo艂 Men-Misza ,po trzech miesi膮cach przyby艂 a suczka Martini Bianko-Marta. Pytanie brzmia艂o, czy to ju偶 koniec,niestety聽 mi艂o艣膰 do piesk贸w rasy Rosyjski Toy wzi臋艂 a gore nad rozs膮dkiem. W pa藕dzierniku聽 2009 roku do kompletu do艂膮czy艂a suczka Rosyjski Toy聽 z hodowli Alma-Woz pani Mari i Sylwii Wozniakowskiej Ksi臋偶niczka Rus艂ana.
Small Brabant Griffon
Brussels Griffon
Belgian Griffon
Borzoi
Russian Toy

Hodowla Herbu W臋szynos - Polish Hound, Polish Hunting Dog, Polish Greyhound
Polskie Rasy Ps贸w My艣liwskich - Ogar Polski, Go艅czy Polski, Chart Polski.
Polish Hound
Polish Hunting Dog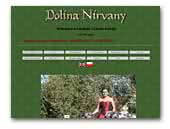 Dolina Nirvany Irish Wolfhounds
I am an Irish Wolfhound lover for years. I would like to invite you to my World, world where Wolfhounds are an essence of life. You will find the story of my life on this website, I hope you are going to feel that magic.... Enjoy
Irish Wolfhound