Chihuahua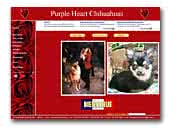 Purple Heart Chihuahuas
Alleviamo con passione chihuahua pelo lungo e pelo corto.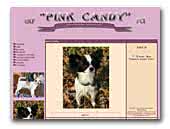 Pink Candy - Chihuahuas
Pink Candy - Chihuahuas Puppies.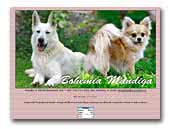 Bohemia Mandiga
Chihuahuas & White Swiss Shepherds
Traditional family kennel, founded 1992 of White swiss shepherds and chihuahuas. Big photoworld ! Welcome :)
White Swiss Shepherd Dog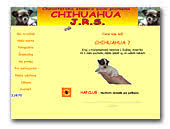 JRS
Chihuahua kennel from Slovakia.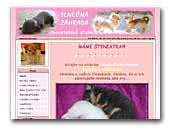 Slnečná záhrada
Chihuahua breeders in Slovakia. We breed with heart, our dogs are our best friends and family members. Shows, puppies, photos and more informations :)



Chininas kennel
We breeds Chihuahua, Cirneco dell'Etnas and Italian Greyhounds. Our dogs live as part of our family and sleeps in bed and sit in the TV sofa at night.
Italian greyhound
Cirneco dell'Etna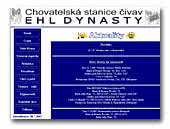 Ehl Dynasty - Chihuahuas kennel
Breeding station of chihuahua long haired, information about dog shows, training, nutrition, care of coat and much more. Breed male and female and their puppies.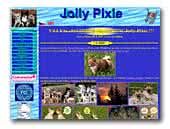 Jolly Pixie Kennel
Chihuahua Kennel - breeding, mating, litters, puppies and life with our pets you can see on our web-sites. Please, come in.



SHANI SHAN pugs & chihuahuas
Pug & chihuahua "Shani Shan".
Chihuahua
« Prev 1 2 3 4 5 6 7 8 9 10 11 12 13 14 15 16 17 18 19 20 21 22 23 24 25 26 27 28 29 30 31 32 33 34 35 36 37 38 39 40 41 42 43 44 45 46 Next »