Chihuahua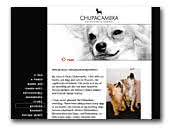 Chupacambra (FCI) Chihuahuas kennel
Welcome to smoth and long coated chihuahuas kennel from Warsaw, Poland.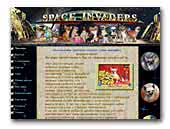 SPACE INVADERS
Kennel chihuahua long coat and smooth coat and all colors of show of display. Professional duplication Chihuahuas. We pay the big attention to a condition of health, submission, leaving, and physical training of our dogs. Our dogs - all members of our family.

These high-quality dogs not only will decorate displays of a dog, but also and will give their owners real pleasure of friendship and the communications. Prestigious kennel Space Invaders with puppies sometimes for sale.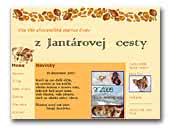 CHS z Jantárovej cesty
Longhair chihuahua kennel "z Jantarovej cesty" from Kysucke Nove Mesto, Slovakia. You are welcome to visit us, have a look at our chis!

Chovateľská stanica dlhosrstých čiváv "z Jantárovej cesty", Kysucké Nové Mesto, Slovensko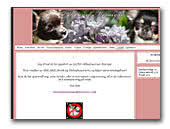 Kennel Mosaique
Small breeder of chihuahua, long/shortcoat, in Sweden!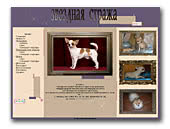 Zvezdnaya Straga chihuahuas
Chihuahuas "Zvezdnaya Straga", puppies chihuahuas, clothes for dogs.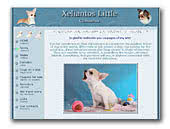 XELIANTOS LITTLE Chihuahuas
Is glad to welcome you on pages of my site!
You for certain know, that chihuahua it is considered the smallest breed of dog in the world, differently to tell, pocket a dog. Not looking for the small size, these lovely creations give huge power to those whom love.

They are capable to be sensitive, is boundless the tender, devoted friends. Everything, that you here will see, is anyhow connected with my favourite chihuahua.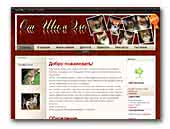 От Шамэль chihuahuas
Chihuahuas "От Шамэль", puppies chihuahuas, clothes for dogs.


« Prev 1 2 3 4 5 6 7 8 9 10 11 12 13 14 15 16 17 18 19 20 21 22 23 24 25 26 27 28 29 30 31 32 33 34 35 36 37 38 39 40 41 42 43 44 45 46 Next »