Chihuahua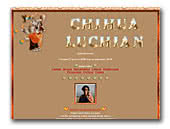 Luchian Chihuahua
Наш питомник занимается племенным разведением самой маленькой, умной и удивительной породы - Чихуа-Хуа. Мы с огромной ответственностью и любовью подходим к разведению, содержанию и воспитанию наших питомцев. Подробности и фото на сайте.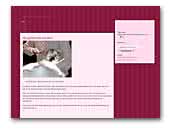 Skogsälvans kennel
I am a small breeder of chihuahua.
Tibetan Spaniel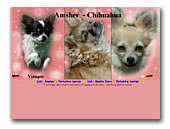 Amsher
Chihuahua and Yorkshire terrier kennel "AMSHER" presentation our dogs, bitches, puppies, galery of champions, results from shows and many more.
Yorkshire Terrier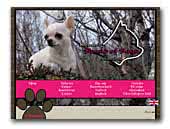 Sound Of Saga Chihuahuas
Chihuahua smooth and longcoat!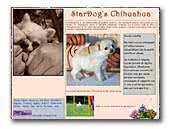 StarDog's Chihuahua
We are a small kennel and we breed healthy and good tempered Chihuahua. Italy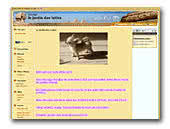 Le Jardin Des Lutins
Elevage LOF, spécialisé dans le chihuahua et le spitz allemand taille nain situé en plein coeur des vosges.
German Spitz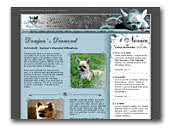 Damjan's Diamond FCI Chihuahuas
Diamonds are very precious like our chihuahuas are precious for us. We have small home kennel of this adorable breed. Our dogs are first of all our big pets but they are also successful show dogs.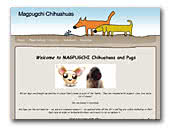 Magpugchi Chihuahuas
We are a home based Chihuahua and Pug breeder from Scotland. All our dogs are family members and live in our house.
Pug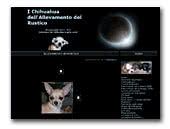 Allevamento del Rustico Chihuahua
Allevamento del Rustico per la selezione del chihuahua. Riconosciuto ENCI e FCI. Ricerchiamo bellezza, carattere, e salute. I cuccioli vengono consegnati sverminati, vaccinati e con microchip. I nostri cani provengono da linee di sangue ben sperimentate, che altri capaci allevatori prima di noi hanno saputo fissare, seguendo gli stessi parametri che adesso sono i nostri dictat.

Non accettiamo richieste per chihuahua toy o tea-cup in quanto lo standard di razza non prevede alcuna taglia che risponda a questi nomi. Il cosiddetto tea-cup è semplicemente un cane riuscito male, e cioè troppo piccolo per la sua razza. Se riuscirà ad arrivare all'età adulta difficilmente sarà un cane sano.

Noi non alleviamo per soddisfare mode che tolgono al chihuahua la sua dignità ma per mantenere in salute una razza che è arrivata ai nostri giorni bella e sana attraverso i secoli. Ricordiamo infatti che le notizie riguardanti i primi chihuahua parlano della sua presenza accanto all'uomo già intorno all'anno mille. L'Allevamento del Rustico si trova a Vigevano in provincia di Pavia.


« Prev 1 2 3 4 5 6 7 8 9 10 11 12 13 14 15 16 17 18 19 20 21 22 23 24 25 26 27 28 29 30 31 32 33 34 35 36 37 38 39 40 41 42 43 44 45 46 Next »