Chihuahua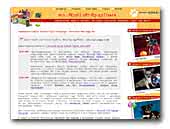 mini-dogs.ru
Russian Toy Terrier and Chihuahua
Dog club of breeders in Moscow who dedicated the whole their life to breed the smallest dogs in the world. At our website you can see photo albums of puppies Russian Toy terrier (Toy Dog) and Chihuahua who were already sold to our customers, so you can see the quality of our breeding.

Besides attractive pictures of our puppies and hot ads for sale you can find a lot of interesting information about these amazing dogs. Our website is operate for a while only on Russian, but if want to contact with us we have people who can communicate in English. Our slogan is: "Minimum problem - Maximum pleasure" for a family who love dogs!
Russian Toy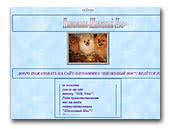 Питомник ШЕЛКОВЫЙ НОС
Питомник "Шелковый Нос" (РКФ) предлагает щенков Йоркширского терьера, Чихуа-хуа, Русского той-терьера, Померанского шпица полностью привитых,клейменых. Мы с радостью поможем Вам выбрать щенка,для души или для выставок. Приглашаем на вязки сук с высокопородными, кобелями. Также ведётся предварительная запись на щенков-Шпица, Йоркширского Терьера, Чихуа-хуа и Русского Той-терьера. При Питомнике есть свой ветврач и груммер, который всегда даст граммотную полезную консультацию.
German Spitz
Yorkshire Terrier
Russian Toy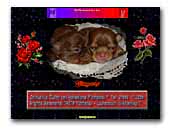 von Hohenlohe Fichtenau Chihuahua
Gepflegte Chihuahua Zucht "von Hohenlohe Fichtenau". Wir züchten diese reizende Rassehunde in Lang- und Kurzhaar sowie in besonderen Fellfarben. Sollten wir Ihr Interesse geweckt haben, schauen Sie sich doch unsere Homepage an und Sie können sich ein Bild über unsere Hundehaltung und Chihuahua´s machen. Zeitweise im Jahr Welpen abzugeben aus liebevoller Familienaufzucht.

Die Welpen, die zur Abgabe stehen, sind natürlich immer geimpft, tragen einen Transponder Microchip, wurden mehrfach entwurmt, besitzen den EU-Impfpaß und eine Ahnentafel und gehen auf die Katzentoilette.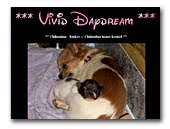 A VIVID DAYDREAM
Chihuahua-lover-breeder-Netherlands. Please visit our website for the latest news. See why we are in love with our Chihuahua's and enjoy the pictures of our little herd. We sometimes have puppies for sale and help to re-home when requested.

We love this breed very much and try to give all our doggies our very best care and lots of love** Besides the Chihuahua we have 2 White Shepherd girls who love the little Chi's as much as we do and vice-versa!
White Swiss Shepherd Dog
Rengőhegyi-Ormán Kennel - Chihuahua
Hungarian chihuahua breeding. My aim is to breed healthy, happy dogs, with excellent nervous system and good character. My kennel is continually developing. Both in Hungary and abroad, more and more people are interested in the Chihuahuas, bred by me.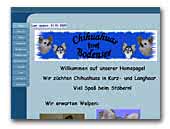 vom Bodensee Chihuahuas
Wir züchten Chihuahuas in Kurz- und Langhaar und haben zeitweise typvolle Welpen abzugeben.


« Prev 1 2 3 4 5 6 7 8 9 10 11 12 13 14 15 16 17 18 19 20 21 22 23 24 25 26 27 28 29 30 31 32 33 34 35 36 37 38 39 40 41 42 43 44 45 46 Next »