Chihuahua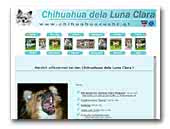 dela Luna Clara Chihuahuas
Chihuahuabreeder in Upperaustria.
I breed Chi in long and short hair over the kind of race condition FCI (international). All puppies are inoculated,chipped and possess papers.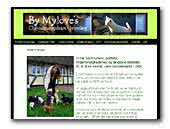 By Mylove's
Breeding with love for both long and short hair chihuahua. Member of DKK/FCI.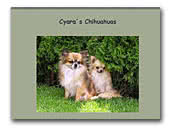 Cyara's Chihuahuas
Wir widmen uns der Zucht gesunder, charakterstarker und hochtypischer Chihuahuas in den Varietäten Langhaar und Kurzhaar im VDH / FCI. Unsere Hunde leben mit uns in Haus und Garten und begleiten uns recht erfolgreich zu Ausstellungen in viele Länder.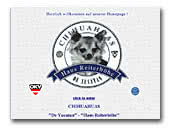 De Yucatan Chihuahuas
Smooth- and longcoated chihuahua kennel with exellent lines in Austria. It is registrered in 1979 and you find pictures and information on our web-sites!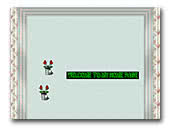 Chihuahuazucht Little Chinchimex
I am a Chihuahua breeder from Austria & breed with excellent & successful lines Chi's in short - and longhair! I attach much importance to the high typical, of character & socialized Chihuahua with wide appleheads & with a lot stop. Look at my website!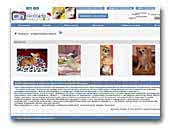 the open KB - Chihuahua
Here you will find answers to ten thousand questions on breed chihuahua. The base constantly replenishes with objective and actual knowledge - daily the best Experts on breed answer tens questions of visitors only planning to buy chihuahua or recently got the small doggie of this breed, and factory owners and skilled owners chihua exchange experience and opinions.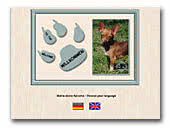 Of Little Burritos Chihuahuas
We are an animal loving family who lives in a suburb district of Vienna.

It's in my interest to breed Chihuahuas, with my best knowledge and conscience, who are mentally strong, correct and above all things healthy and good socialized dogs, from selected good lines.

Therefore I ask a lot from our future to-be-owners, our puppies will be bred under the strict requirements of the FCI (or the OEKV so to speak), thus they are not available for dumping prices.

Even though we plan to breed, we see our dogs as adequate family members and of course we also treat them like that. Our puppies grow up in our family and will get a perfect start in their lives. Naturally the puppies will be fully vaccinated, chipped and dewormed and will move only after they're already 12 weeks old, including their papers, to their new owners.
Chihuahua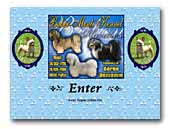 Babér-Menti Kennel
Bichon Havanais, Yorkshiere terrier and chihuahua kennel.
Havanese
Yorkshire Terrier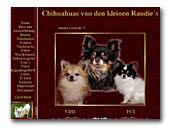 von den kleinen Raudie's Chihuahuas
We breed Chihuahuas in long hair in the VDH/FCi. We pairs of only recover to type with one another and nature-firm of animals. Our dogs are in the best way socialized.


« Prev 1 2 3 4 5 6 7 8 9 10 11 12 13 14 15 16 17 18 19 20 21 22 23 24 25 26 27 28 29 30 31 32 33 34 35 36 37 38 39 40 41 42 43 44 45 46 Next »