Chihuahua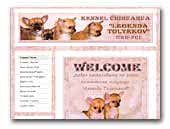 Legenda Toltekov
Welcome to Chihuahua Kennel  "Legenda Toltekov". The breeder is Denezkina Tamara.

Добро пожаловать на сайт питомника чихуахуа "Легенда Тольтеков". Заводчик Денежкина Тамара.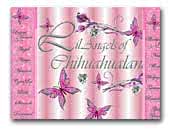 Lil Angels of Chihuahualand
Please visit us and our Chihuahuas ... we're happy to show you our Familylife with the dogs ... also we have puppys some time!All of you are very welcome ... best regards Jugiene and the *Lil Angels of Chihuahualand*.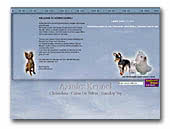 Azmirs kennel
russkiy toy - coton de tulear - chihuahua
Small homely breeding of Russkiy toy, coton de tulear and chihuahua in Sweden.
Russian Toy
Coton de Tulear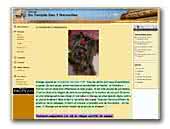 LE TEMPLE DES 7 MERVEILLES - Yorkshire Terrier, Pinscher Nain et Chihuahua
LE TEMPLE DES 7 MERVEILLES.
Elevage de Yorkshire Terrier, Pinscher Nain et Chihuahua LOF, issus d'excellentes origines. Tous nos chiots sont pucés, vaccinés et sociabilisés en famille. Lors de la cession du chiot, il vous sera remis un contrat avec toutes les garanties, une facture acquittée, le passeport du chiot, son certificat de naissance (LOF), sa carte d'identification, un certificat de bonne santé rédigé par notre vétérinaire, un document avec des conseils et un bon pour un paquet de 3 kg de croquettes Proplan gratuit.

Conseils et suivi assurés. Elevage situé en région centre, en pleine campagne, à 1 h d'Orléans et 2 h de Paris.
Yorkshire Terrier
Miniature Pinscher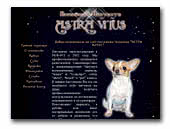 ASTRA VITUS Chihuahua kennel
The nursery is registered in РКФ-FCI in 2002. We professionally are engaged in cultivation of sleek-haired and long-haired Chihuahua every possible окрасовю In our nursery you always will pick up to myself the pupil to liking, receive professional consultation on education, cultivation and veterinary science.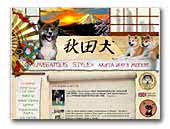 MEGAPOLIS STYLE
We breeding only typically and healthy dogs with new modern bloodlines.
Akita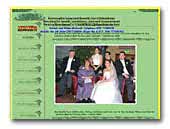 Keenaughts
Long and Smooth Coat Chihuahuas
- Home of the top winning long coat chihuahua in the UK for 2007
- Breeders/Owners of 17 CHAMPION Chihuahuas to date
- Breeders of the top winning chihuahua in South Africa for 2008
- Breeders of the top winning sire in Ireland for 2005/2006/2007/2008.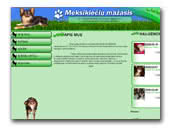 MEKSIKIEČIŲ MAŽASIS chihuahuas kennel
Chihuahuas kennel registered FCI Nr.147/07. We are in Lithuania, Vilnius.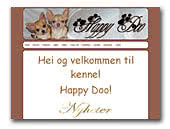 Kennel Happy Doo
Small breeding of Chihuahua.


« Prev 1 2 3 4 5 6 7 8 9 10 11 12 13 14 15 16 17 18 19 20 21 22 23 24 25 26 27 28 29 30 31 32 33 34 35 36 37 38 39 40 41 42 43 44 45 46 Next »