Chihuahua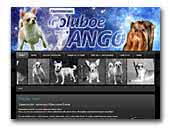 Goluboe Tango
We have two our favourite breeds: Chihuahua and Yorkshire terrier. We exists since 1998. We are near to Moscow-Russia. Welcome to our web a site, there you will see more information on us and our dogs. I thank for your visit and interest to us.
Yorkshire Terrier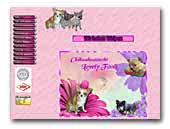 Chihuahuazucht Lovely Fool's
Wir züchten unsere Chihuahua's (kurz- und langhaar) im ältesten zuchtbuchführenden Verein, dem "Verband der Kleinhunde" (VDH).

Wir kommen aus dem hohen Norden und seit 1992 fasziniert uns der Chihuahua immer wieder neu. Unsere Chihuahua's sind ideale kleine Familienhunde, immer lustig, gut drauf, eben klein, aber Oho!

Wenn sie nicht gerade den Teppich als Rennstrecke benutzen, lieben sie es, auf demn Sofa rumzulümmeln oder unseren garten neu zu gestalten! Lov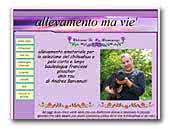 allevamento ma vie'
Chihuahuas, french bulldog & shih tzu.
Roma - Italy
Benvenuti Andrea
French Bulldog
Shih Tzu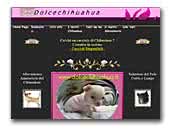 Dolcechihuahua
Allevamento Amatoriale esclusivo del Chihuahua: Selezione pelo lungo e corto, San Cesareo - Roma - Italia.



Kennel My Alter Ego
Chihuahua and Miniature Pinscher, Norway.
Miniature Pinscher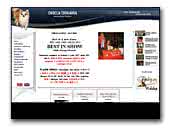 Chidelia Chihuahuas
Kennel Chidelia is breeding from topquality lines. Long experience with the breed. Home of BIS winners, BISS Winners, World Winners, European Winners, Multi Champions & Multi Winners. Visit our homepage to read more info. about our kennel.


DEL TEMPLO MAYOR Chihuahuas
We love chihuahuas since 31 years and breed them at home since 5 years, in France. Our dogs are healthy, show quality and sometimes with rare colours... We breed long and short coat... have a look on our website and make your dream come true !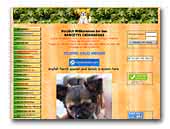 Bawietys Chihuahuas
Bawietys Chihuahuas Cobby and Deertype Long and Smoothcoated healthy Chihuahuas.

We are situated in the north of germany near hamburg. We do breed very healthy long and smoothcoat chihuahuas in the english cobby and the american deertype.

Our puppies are well cared for and our first goal aims always at the health of the breed.We do not inbreed nor linebreed and still get some rare colours in like husky brindle or solid white and black ones. All dogs have Health Certificates!!! For more information please visit our website.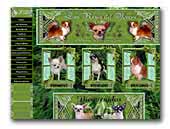 Los Reyes del Nueve Chihuahuas
Cría y selección familiar de chihuahua de pelo corto y largo. Chihuahuas para compañía, cría, y exposición.

Breeding and selection family of the chihuahua short hair and long. Chihuahuas for company, breeding, and exhibition.


« Prev 1 2 3 4 5 6 7 8 9 10 11 12 13 14 15 16 17 18 19 20 21 22 23 24 25 26 27 28 29 30 31 32 33 34 35 36 37 38 39 40 41 42 43 44 45 46 Next »