Chihuahua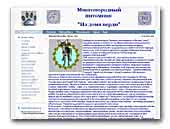 Из дома верди / Iz doma verdi
We professional cultivation of breeds: Chihuahua, Russian toy / toy-terrier, American Staffordshire Terrier , Toy poodle. Officially the nursery is registered 01.08.2008г. In РКФ-FCI the certificate№ 9391.


We are engaged in cultivation of pedigree dogs with 1995г. And it must be said successfully enough. We have dogs for is viscous. We will help with a choice of a puppy, consultations is free.
Russian Toy
American Staffordshire Terrier
Poodle Toy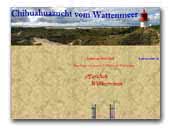 vom Wattenmeer Chihuahua
Wir züchten Chihuahuas nach dem Prinzip Qualität statt Quantität, denn diese kleinste Hunderasse ist für uns die Grösste!

Qualität bedeutet für uns, dass unsere Welpen sehr gut von uns geprägt und sozialisiert werden, sie wachsen mitten in der Familie auf, später sind die Kleinen dann sehr menschenbezogen. Man merkt ihnen in absolut jeder Hinsicht die gute Welpenstube an! Das betrifft z.B. die Gesundheit, den Charakter oder die Sauberkeit der Babys!

Sie werden regelmäßig entwurmt und sind bei der Abgabe geimpft und gechipt. Die oberste Priorität unserer Zucht ist die Gesundheit unserer Chihuahuas und deren Welpen.Bei uns finden nur ausgesuchte Verpaarungen statt.
Wir legen sehr viel Wert auf das typvolle in einem Chihuahua und investieren viel Geld, Zeit und Mühe in unsere Zucht! Schnäppchenjäger sind auf unserer Homepage somit nicht willkommen! Wir beantworten auch keine E-Mails, die nur Preisanfragen beinhalten!

Quantität bedeutet für uns, dass wir NICHT wie am laufendem Fließband züchten, jeder Wurf ist etwas Einzigartiges und Besonderes für uns! Deshalb lassen wir unsere Zuchthündinnen nach jedem Wurf lange Pausen machen, damit sie sich wieder erholen können, obwohl sie sich als Mütter sehr sehr gut gemacht haben! Aber sie sind nun mal auch unsere Familienmitglieder und KEINE Gebärmaschinen!

Unser Rudel halten wir absichtlich klein, damit wir jedem Chi genug Aufmerksamkeit schenken können!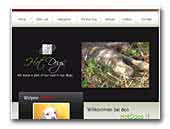 HotDogs
Labrador Retriever HD, ED frei, bestes Wesen,in black, charcoal, yellow, champagner, white, red, choc, choc-silver. Chihuahua in allen Farben (merle).
Labrador Retriever
Golden Moon Chihuahuas
We breed smooth and longcoat Chihuahuas in the middle of Germany.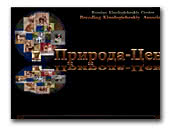 ПКО Природа-Центр РКЦ
Tribal Cynological association monobreed and mnogoporodnyh clubs and pitomnikov. Razvedenie and puppies for sale miniature, decorative, offices and hunting breeds.
Russian Toy
West Highland White Terrier
Yorkshire Terrier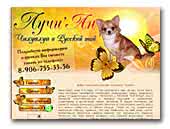 LUCHI'AN Chihuahuas
Основным направлением деятельности питомника  является разведение самых маленьких, умных и удивительных пород чихуахуа и русский той терьер. К разведению, содержанию и воспитанию наших питомцев мы подходим с огромной ответственностью и, конечно, любовью..

В нашем питомнике Вы всегда сможете выбрать и купить породного щенка чихуахуа и той терьера. Консультации по выбору и выращиванию щенка, всесторонние помощь и поддержка гарантированы. Все наши щенки имеют документы РКФ, клеймо и привиты по возрасту. Щенков от внеплановых вязок в питомнике нет, как нет и самих внеплановых вязок. Получить более подробную информацию о питомнике можно на сайте.
Yorkshire Terrier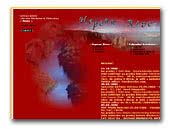 Nepean River Kennels
Founded on top quality Australin imported bloodlines, our family kennel of long and smooth coat chihuahuas focus on breeding quality chihuahuas that have elegance and beauty but above all soundness and health.
Labrador Retriever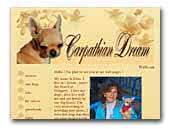 Carpathian Dream kennel
My name is Irina. I live in Ukrane, neare the board of Hungary. I love my dogs, they live with me and my family in our big house. I'm very unteresting in breeding and shows.

I have few dogs but they are very good quality. And I'm try to do my best for this great breed. I known what kind of breeding I want to do, health and temperament are the most important things for me.


Jarvin-Box Chihuahua kennel FCI
Chihuahua longhaired and chihuahua shorthaired.


« Prev 1 2 3 4 5 6 7 8 9 10 11 12 13 14 15 16 17 18 19 20 21 22 23 24 25 26 27 28 29 30 31 32 33 34 35 36 37 38 39 40 41 42 43 44 45 46 Next »