Chihuahua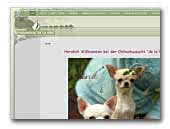 de la Vida Chihuahuas
We breed with heart and intellect wonderfull Chihuahuas in smooth and longcoat. On our HP you find all information, pictures and our dogs.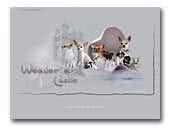 from the Weaver's Castle Chihuahuas
Wir sind eine kleine, aber feine Chihuahua-Zucht am Stadtrand Berlins. Wir leben mit unseren Hunden und nicht von Ihnen.

Zeitweise haben wir hochtypvolle Welpen in Kurz- und Langhaar, auch aus Championatsverpaarungen, in verantwortungsbewußte Hände zu vermitteln.

Unsere Hunde sind Showhunde aus hervorragenden Blutlinien. Sie belegen bei Ausstellungen immer vordere Plätze.

Wir sind Mitglied im DRC e.V.


Hrustalnaya Mechta
Russkiy toy , Chihuahua long hair & Short hair different colors.

kennel "Hrustalnaya Mechta" offers high quality breeding dogs for is viscous. Always there are on sale puppies. The location of nursery city Kolomna of the Moscow area, the Owner Elena Morozova.
Russkiy Toy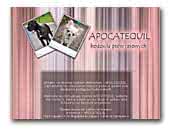 APOCATEQUIL Chihuahuas Kennel
We invite You to visit our APOCATEQUIL kennel's website. We haven't got a big kennel, but we are people with ambitions and we breed only best dogs, to have best health and best character. We haven't got a lot of experience, but we love chihuahua so much, and we expend all our care to make this breed better and better.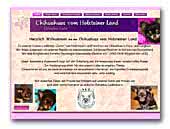 vom Holsteiner Land Chihuahuas
Chihuahua Kennel in Germany.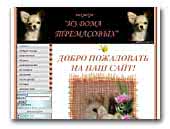 IZ DOMA TREMASOVYH
Chihuahua kennel "Iz Doma Tremasovyh" from Moscow, Russia. We breed smooth and long-coated chihuahuas.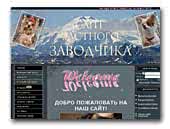 сайт частного заводчика
Сайт о собаках породы чихуахуа, йоркширский терьер и русский той - терьер ... История и стандарт данных пород, предложение о щенках, помощь в воспитании ...
Yorkshire Terrier
Russian Toy
Sheldobchi
Small hobby breeder who shows Smooth and Long coated chihuahuas, miniature and intermediate mexican hairless in the UK.
Mexican Hairless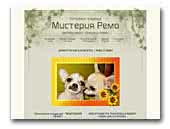 MISTERIJA REMO
Our breeding programme is based on improving the exterior and keeping the healthy genepool. We use in bredding blood lines of the best European and Russian kennels.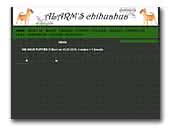 ALARM'S Chihuahua
Chihuahua breeder from Latvia.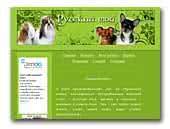 toyshih.jimdo.com
I'm glad to see you on my site! I have been breeding dogs following breeds - russkiy toy, shih tzu, chihuahua. Look my favourite dogs, probably, you will find here your future favourite!
Russian Toy
Shih Tzu
« Prev 1 2 3 4 5 6 7 8 9 10 11 12 13 14 15 16 17 18 19 20 21 22 23 24 25 26 27 28 29 30 31 32 33 34 35 36 37 38 39 40 41 42 43 44 45 46 Next »