Chihuahua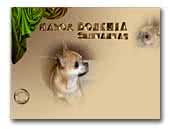 Manor chihuahua kennel
Kennel Chihuahua and Jack Russell Terrier show quality.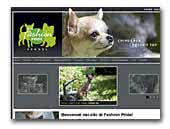 Fashion Pride Kennel
Chihuahua & Russiky Toy
Chihuahua & Russiky Toy Kennel from Italy.
Russian Toy
Kennel Dream of joy
Kennel Border collie, Epagneul nain continental - Papillon and Chihuahua especially for shows. Breeding only healthy dogs.
Border Collie
Papillon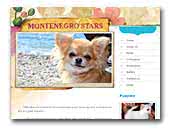 Montenegro Stars
Breeding work from a chihuahua on known lines of Italy, Finland and America.


DES PETITS COMPAGNONS
Chihuahua long hair and short hair.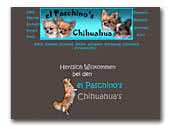 el Paschino's Chihuahua Short and Longhaar
el Paschino's Chihuahua Short and Longhaar Chihuahuabreeder located in Germany near to Düsseldorf.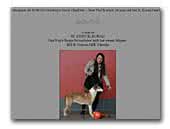 OneWay's Smooth Collies & Chihuahuas
Top Winning Smmoth Collie breeding since 1984 & Chihuahuas since 2006.
Collie Smooth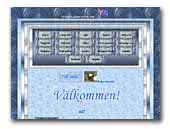 Socute Longhaired chihuahuas
I breed the lovely chihuahuas. They are my daily company and follow me almost wherever I go. I am a member of "Svenska Kennelklubben" and "ChihuahuaCirkeln".

I try to get as good females and males as possible in my breeding, just to maintain this wonderful breed.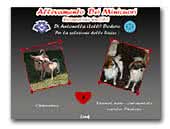 Dei Minicuori Kennel
Kennel "Dei Minicuori" is ENCI/FCI recognised. Chihuahua and Phalene breeder in Italy.
Papillon - Phalène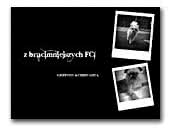 Kennel z braci mniejszych
chihuahua & griffon
Witam/Welcome

Domowa hodowla psów ras chihuahua & gryfonik "Z braci mniejszych" zaprasza! Jako hodowcy dbamy aby nasze psy miały zrównoważoną psychikę oraz wybitny eksterier. Posiadamy psy o wspaniałych rodowodach, wielokrotnie utytułowane Championy. Chętnie współpracujemy z hodowcami oraz miłośnikami ras.
Brussels Griffon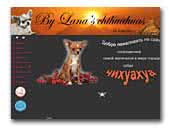 Lanas Legacy kennel
All about Lanas Legacy kennel and chihua-hua breed.


« Prev 1 2 3 4 5 6 7 8 9 10 11 12 13 14 15 16 17 18 19 20 21 22 23 24 25 26 27 28 29 30 31 32 33 34 35 36 37 38 39 40 41 42 43 44 45 46 Next »