Chihuahua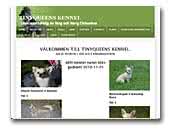 Tinyqueens kennel
Small breeding of long and short haired chihuahua.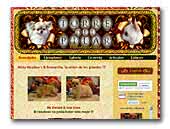 Torre del Pilar Chihuahuas
Breeding and selection of smooth coat and long coat chihuahuas for show.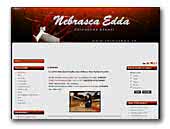 Nebrasca Edda (FCI)
Chihuahua kennel Nebrasca Edda from Slovakia. Our kennel has got breeded a lot of champions, winners and remainders of championships not only in Slovakia, but in all Europe. We can be proud at our breed, they are MultiCh., GrandCh., Ch. and many times winners! We also have Best In Show, or Champion Champions.

We love our dogs and we show our breed too, if the owner wish it. Our kennel stays in contact with owners of pet dogs too, because contact with chihuahua lovers is very very important, and pet dogs are still our breed :)


freewebs.com/paivivartiainen
We are a small, home kennel in Finland. Select and breed only healthy frenchies/staffies/chihuahuas.
Staffordshire Bull Terrier
French Bulldog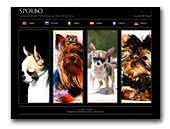 POLBO Kennel (S POLYA BORODINA)
SPOLBO. Passion For Quality.

Welcome To Spolbo Chihuahuas, Yorkshire Terriers and French Bulldog!

Yorkies, chihauhuas and frenchies bred, shown, ownend and loved by Marina Kanevski and Alexandra Dementiev

We have raised, showed and loved Yorkshire Terriers and French Bulldog for the last 12 years and now we added an other breed to our family: Chihuahuas. We love intelligence, beauty, and temperament of all 3 breeds. The Yorkie is a little Royalty with his silver and gold shining coats, with his head and tail up, with his expressive eyes full of dignity and affection.

Chihuahuas are different. Fully independent and very proud little dogs those are full of personality and character!

Welcome to our web site and enjoy with us the smallest dogs with the biggest heart!

Sincerely Yours:
Alexandra Dementiev & Marina Kanevski (FCI International Judge)
Yorkshire Terrier
French Bulldog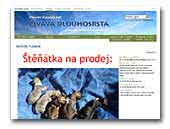 Ambra Professional
Chovatelská stanice čivav krátkosrstých a dlouhosrstých, česká republika, Praha.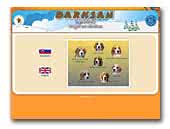 DARKSAN kennel - Beagle
Puppies and stud dogs! Welcome to our Webpage!
Beagle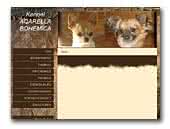 Aqarella Bohemica Chihuahua Kennel
Kennel Chihuahua show quality.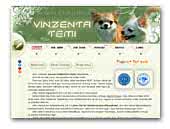 VINZENTA TEMI
Vinzenta Temi is a small quality home kennel registered October 1993 in the FCI's, dedicated to breeding both short coated and long coated Chihuahuas whom I consider all to be a valued member of my family. I only pick the healthiest, good looking dogs with great personalities for breeding. Also all my dogs and puppies come from the best pedigrees.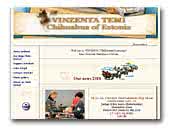 Vinzenta Temi
Breed of longhaired chihuahua with FCI pedigree in Estonia.Kennel registered in 1993. Small but serious breeding of longcoat chihuahuas onely the best bloodlines.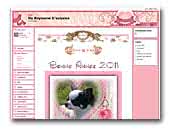 Royaume d'Exquise
Le royaume d'exquise propose toute l'année de superbes chiots chihuahuas poil long-poil court, Bouledogues français pure race lof top qualité expo issus de lignées de champions, de toutes couleurs. Les chiots naissent chez nous en France, leurs parents sont visibles à notre domicile. Les bébés sont prêts à partir à l'âge de 9 semaines minimum selon leur évolution et après avoir suivi un protocole de socialisation. Ils sont vaccinés, vermifugés, pucés et sont cédés avec leur contrat de vente, leur certificat vétérinaire de bonne santé et leur kit chiot. Nous sommes un élevage familial sérieux, passionné, expérimenté, titulaire du certificat de capacité, situé dans les yvelines à 40 mn de paris.
French Bulldog
Питомник чихуахуа ИРЛИТА ( IRLITA)
Питомник занимается разведением собак породы Чихуахуа. Это самая маленькая порода собак.Эти собачки обаятельны, игривы, очень умны и изобретательны. Прекрасно вписываются в ритм жизни современного человека, не требует много места в доме, сложного ухода и большого количества корма.Основной целью является получения породного потомтва современного типа: здорового физически и конкурентноспособного на выставочных рингах.


« Prev 1 2 3 4 5 6 7 8 9 10 11 12 13 14 15 16 17 18 19 20 21 22 23 24 25 26 27 28 29 30 31 32 33 34 35 36 37 38 39 40 41 42 43 44 45 46 Next »