Chihuahua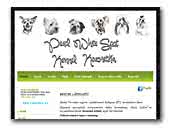 Pearl White Spot Kennel
Kedves Látogató!

Szakál Veronika és Süvöltős András tenyésztők vagyunk, családunkkal Budapest XVII. kerületében élünk. Kutyáink szocializált környezetben, külön berendezett, fűtött 2x20m2-es kutyaházban élnek, kennelek nélkül, saját kertrészben! Nálunk minden kutya családtag! 1994-óta foglalkozunk kutya tenyésztéssel, eleinte West Highland White Terrier (Westie) kutyákkal foglalkoztam csak, majd a kölönböző családi igények és kérések miatt, mindenki kapott egy kedvencet, így került családunkba az Angol Bulldog, Máltai Selyemkutya, Shih-tzu, Chihuahua és a Kínai meztelenkutya is. Kutyáink mind tenyésszemlézettek és díjnyertesek. A MEOE és a Hunor Dog Club által bejegyzettek. Évente 1 - 2 kutya alom születik fajtánként, célunk nem a szaporítás hanem a megfelelő tenyésztés, és persze, hogy a kutyáink is jól érezzék magukat. Az öreg "nyugdíjas" kutyáink a mai napig velünk együtt élnek, ők már megszolgáltak és a szívünkhöz nőttek, életüket elejétől a végéig nálunk, családban élik le. Bővebb információ az eladó kiskutyákról: e-mailen, vagy telefonon.

Üdvözlettel:
Szakál Veronika & Süvöltős András


Deat Visitor!

We are breeders Veronika Szakál&András Süvöltős With my family in Budapest (Hungary) since 1995, dealing with dog breeding. Our dogs are socialized environment, separate furnished, heated dog house they live, no kennels, garden section! We have every member of the family dog! West Highland White Terrier (Westie), English Bulldog, Maltese, Shih Tzu, Chihuahua and Chinese Crested farming. Our dogs are all winners. The MEOE and Hunor Dog Clubs registered. Pedigree, chip, passport available to the puppies! For more information on puppies for sale, contact e-mail.

Best regards:
Veronika Szakál & András Süvöltős
West Highland White Terrier
English Bulldog
Maltese
Shih Tzu
Chinese Crested Dog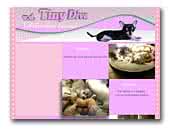 v.d. Tiny Diva
Small breeder of Chihuahua's.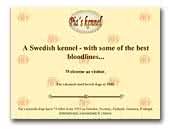 Pia's kennel
Japanese chin, Podengo Portugues Grande, Italien Greyhound, Yorkshire Terrier, Chihuahua in Sweden. Sound, helthy and happy dogs for pet, show and breed.
Japanese Chin
Portuguese Warren Hound
Italian Greyhound
Yorkshire Terrier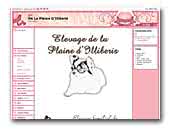 Elevage de la Plaine d'Illiberis - Chihuahua
Elevage Familial de Chihuahua, situé dans le Sud de la France, proche de la Frontiére Espagnole.

Nous sommes attentif aux choix de nos reproducteurs de part leurs origines, santé, caractère, physique, pedigrée… afin de vous proposer des chiots equilibrés, bien de leur tête et en parfaite santé.

Nos chiens sont élevés en famille, c'est pourquoi nous sommes qualifiés "Elevage Familial", pour resumer en deux mots

"Amour & Confort".
Tous nos chiens et chiots sont Inscrits au LOF.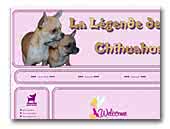 La Légende des Elfes - Chihuahuas
Nous élevons des chihuahuas LOF sous l'affixe la Legende des Elfes, nous sommes situé  en Haute-Normandie à 30 min Rouen(76), 1h30 de Paris par autoroute A13, 1h de Caen. Nous selectionnons rigoureusement nos reproducteurs afin de garantir des chiots équilibrés, en parfaite santé et proches du standard.

Nous partageons le quotidien de nos lutins.
Chihuahua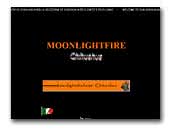 MOONLIGHTFIRE Kennel
Allevamento di Chihuahua riconosciuto ENCI/FCI per la selezione morfologico-caratteriale di Chihuahua pelo corto e pelo lungo. Chihuahua di altissima genealogia. Selezioniamo Campioni dal 2005.

Chihuahua Kennel recognized ENCI/FCI. Top Quality smooth and long coated Chihuahuas. We breed to produce Champions and beautiful healty dogs from 2005.


vom Reichswald Chihuahua
Wir züchten die Wundervolle Hunderasse Chihuahua mit viel Herz & Verstand Sie finden uns am schönen Niederrhein in dem beschaulichen Städtchen Goch. Wir haben Kurzhaar & Langhaar Chihuahuas in den tollsten und verschiedensten Farbschlägen.

Zeitweise haben wir auch wunderschönen Nachwuchs abzugeben. Wir sind über den Rassehundverein VRZ-DHS angeschlossen. Unsere Chihuahuas sind alle Pl & Fehlerfrei & unsere Verpaarungen finden nur unter dieser Voraussetzung statt!

Besuchen sie unsere Homepage unter ...

Auch an Sonn & Feiertagen, sowie in der Woche sind wir von, 10-22 Uhr telefonisch erreichbar.

Wir freuen uns auf Ihren Anruf
Chihuahua vom Reichswald


Nuevo Comienzo Chihuahua kennel
We are a small home kennel. Approved by the FCI breed association and member of the NCC. We breed our dogs and keep the rules of the Board and the Dutch Chihuahua Club. And only and exclusively with FCI pedigree. Enjoy visiting our website.

Ursula van der Velden.


CHINUA Chihuahuas kennel ot CHERNOVOY
We are passionate about breeding and showing at exhibitions of the smallest the world's breeds of dogs native to the American Continent.

The basis of our breeding stock up dog exclusively American lines the most successful kennels of America and Canada - such as:  DARTAN'S, QUACHITAH, BURGUNDY, MAR-RICH'S, MINA'S,  MISALOU'S, MARLISA'S, FANDANGO, MINEGOLD, PICASSO'S. Our Chihuahua are the descendants of the most prominent and well-known dog breeds of all time - № 1 in the rock in places of origin of the breed.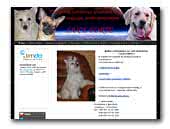 Kennel Luce Forte
Welcome to our kennel! On pages of our site you can get acquainted with our pets, look at their photo, a pedigreesand their puppies. We are very glad to find new friends!
Chinese Crested Dog
Golden Retriever
« Prev 1 2 3 4 5 6 7 8 9 10 11 12 13 14 15 16 17 18 19 20 21 22 23 24 25 26 27 28 29 30 31 32 33 34 35 36 37 38 39 40 41 42 43 44 45 46 Next »