Dachshund / Teckel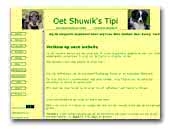 Oet Shuwik's Tipi
We breed standard wirehaired Dachshunds and Australian Shepherds. Please visit our homepage for more information.
Australian Shepherd

MK Dogs
Добро пожаловать на сайт MKDogs. Аббревиатура МК расшифровывается очень просто и означает названия трех наших питомников: Манодж Койчи, Маленький Китай и Маленький Каприз. Мы занимается профессиональным разведением карликовых ж/ш такс, среднеазиатских овчарок, китайских шар-пеев, а так же русских гладкошерстных той-догов. Предлагаем постоянно щенков разного возраста и окраса. Щенки обязательно глистогонятся и вовремя прививаются. Консультации и помощь после продажи щенка обязательна.

Welcome to site MKDogs. It's easy to remember address cause MK means the names of our kennels: Manodj Koychi, Malenkiy Kitay and Malenkiy Kapriz. We're the professional breeders of Zwerg Dachshund Kurzhaars, Chinese Shar-Peis, Central Asian Shepherds and Russian Toy-Dogs. There're wide range of puppies and you'll always be able to choose. After-sales support will be without fail.
Shar Pei
Central Asia Shepherd Dog
Russian Toy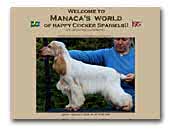 Manaca's
Cocker spaniels & Miniature Dachshunds
Breeder of English Cocker spaniel at Top level. Also a small breeding of shorthaired miniture Dachshunds.
English Cocker Spaniel
Diva Noire
standard short haired dachshund kennel
I'm a dachshund fan, so I'd like you to know more about my pets, my kennel. My breed have outstanding qualities in terms of appearance (phenotype). They are born and bred dachshund with a stable nervous system (excellent for burrowing).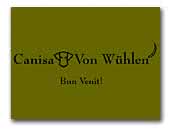 Canisa Von Wuhlen - Wirehaired dacshunds
This is the official web-page of von Wuhlen Kennel from Romania, dedicated to wirehaired dachshunds (standard and kaninchen).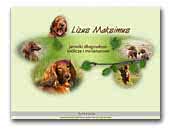 Lizus Maksimus
Presentation of our kennel, gallery of our dogs and our friend's dogs, results from shows, info about the breed and many more.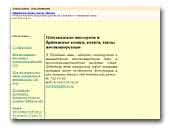 Kennel Iz Novo-Peredelkino
Wirehaired dachshunds
Kennel "Iz Novo-Peredelkino" is breeding the wirehaired dachshunds of all size. For soul, dogs shows and breeding.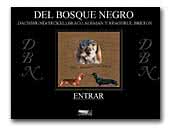 del bosque negro
Criadero exclusivo de dachshund, braco aleman y epagneul breton en Madrid (España).
German Shorthaired Pointer
Brittany Spaniel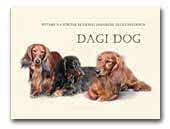 Dagi Dog
Standard and miniature longhaired dachshunds.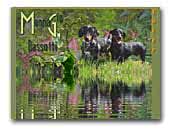 Bassotti Monnagiò
Selective breeding of Kaninchen Dachshunds in Italy.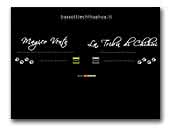 Allevamento cani bassotti Magico Vento
Magico Vento - Allevamento amatoriale bassotto tedesco a pelo raso - Roselle Terme - Grosseto - Italy.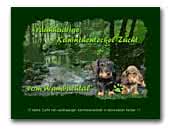 vom Wambachtal
rauhhaarigen Kaninchenteckeln
We are very little kennel and breed ruwhair rabbit dachshond in diverse colours (black-and-tan, red, brown).