Deutsche Dogge / Great Dane
Dogue allemand
Deutsche Doggen von den Heidwiesen
Spezialisiert auf den blauen Farbschlag züchten wir mit den besten europäischen FCI-Linien. Wir kümmern uns ein hundelebenlang um unsere "Babies", daher ist der Kontakt zu den zukünftigen Familien wünschenswert.

Mehr auf unserer Webseite!

Specialised of blue Great Danes we breed with european top-quality FCI-bloodlines. Becauce we care for our "babies" a doglife long, contact is desired to our future-families.

More at our website!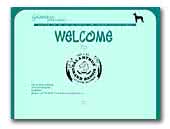 Galanthus Great Danes
Breeder of Black & Blue Great Danes for 25 years in Norway.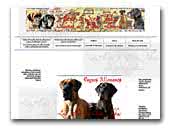 Dogues Allemands de Sire Tobias
Bienvenue. Découvrez notre petit élevage familial  de dogues allemands de hautes lignées. Photographies, informations, pedigrees, résultats d'expositions de nos dogues, saillies, et nos chiots parfois disponibles dans les variétés noirs arlequns merles fauves et bringés.

Membre du Doggen Club de France, le Club français du dogue allemand, et signataire des conseils d'élevage.



APOLLODANE Great Danes
Home to Grand Champions, Multi Champions, International Champions, National Champions, Best in Show Winners, Multi Group & B.O.B winning harlequin and black excellent show quality Danes.

Breeding only when fully developed in mind and body with a full colour history dating back to 1843. Advance purchase registration form available to complete on our web site. www.apollodane.com also Founders of The Great Dane Club of Cyprus.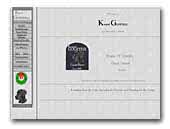 Kennel GOOFYRIX
Harlequin and Black.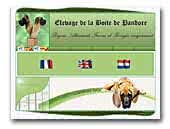 de la Boite de Pandore
Dogues allemands fauves et bringés uniquement. Très bonnes origines des reproducteurs. Petit élevage mais grande passion.

Fawn and brindle great danes only. Very good origins of the dogs. Small breeding but huge passion.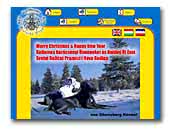 von Obensberg Kennel
I bought my first Great Dane ALMA (a black female) in 1998. We loved her very much, she was a member of our family. She began to win repeatedly in exhibitions. As experts and breeders encouraged me so much, I decided to have her covered. I've diceded to breed with her.

At that time, I had no own kennels. At that time I haven't had my own kennel yet. We registered our dog into my dear friend Roland Ryttko's Kvezal Kennels. From this time on, we attended exhibitions abroad as well as in Serbia. We had more and more opportunities to strengthen our friendship with Hungarian kennels.

Since 2001 am the proud owner of the VON OBENSBERG kennel.. We live in Serbia , in former Jugoslavia. Unfortunately Great Dane breeding is not widely popular in our country. However, people are ready to cooperate with foreign breeders, so our kennels is the "bridge" between Hungarian and Serbian breeders.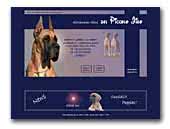 Great Danes del Piccolo Jigo
We breed fawn, brindle and blue Great Danes.