Deutsche Dogge / Great Dane
Dogue allemand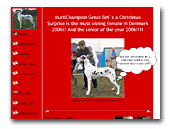 Kennel Thilemann Denmark
Breeder of harlequin and black Great danes.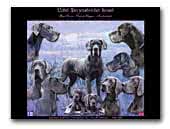 Nobel Herzensbrecher Great Danes
Blue Great Danes since 1998, breeding in small scale. Great Dane puppies occasionally available out of fully health-tested and temperamentally sound parents. My dogs live in the house with me as family members for their whole life, and puppies are born and raised in home environment.

Also stud service available to carefully selected healthy and sound blue and blue-bred black bitches. You're welcome to visit our website for further information!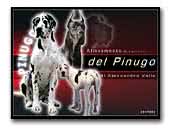 del Pinugo alani neri e arlecchini
Allevamento alani neri e arlecchini.



Big Royal
Blue and Black Danes in Norway.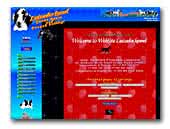 Great Danes of Luizador Kennel
Our Breeding Kennel existing for 16 years. At present time, Luizador kennel is engaged with breeding Great Danes of harlequin and black coloration. Luizador kennel uses in breeding the dogs taken from the well-known Kennels Europe.

Our dogs are huge, bony, with beautiful stylish head! In Luizador kennel is a lot of dogs of Champions. On July, 25th, 2007, the birth of new puppies is expected. We sell puppies with full registration. If you wish to have the puppy of the European type, write to me.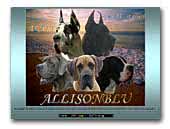 ALANI ALLISONBLU
Allevamento e selezione dell'alano nei 5 colori.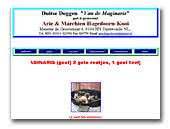 Van de Maginaris - Great Danes
For more then twenty years breeding Great Danes in fawn and brindle.


OLDBLUZ Great Danes Kennel
OLDBLUZ Kennel Great Danes: owner Ludmila Baumann and Nadezhda Zolotareva. Russia, Cheliabinsk.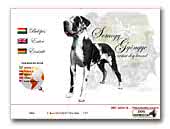 Great Danes of Somogy Gyöngye kennel
Black and harlequin great danes.