Deutscher Boxer / Boxer
German Boxer / Boxer allemand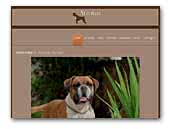 Atrotos Kennel Boxer
Breed Boxers Selectively. Visit our Site for More Info.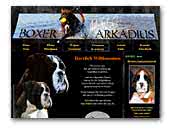 Boxer vom Arkadius BK/VDH
Boxerwelpen aus kontrollierter VDH-Zucht. Wir sind Mitglied im Boxer-Klub München e.V.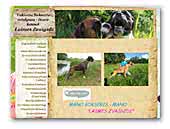 'LAIMĖS ŽVAIGŽDĖ' Boxer Kennel
Boxer with love from Lithuania!



BrisArt NorDom
Boxer and Pug kennel "BrisArt NorDom".
Pug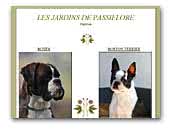 LES JARDINS DE PASSIFLORE
Boston Terrier - Boxer
Elevage Passion familial Boston Terrier - Boxer Superbes lignées - tests de santé - belles têtes typées et superbes constructions. Chiots sur réservation compagnie ou expo Demandes sélectionnées.
Boston Terrier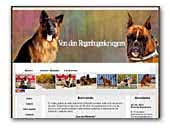 Von den Regenbogenkriegern
German Boxer and German Sheppherd breeder in Alicante. Breeding with german standards.
German Shepherd Dog
De Roxy Box
Boxer and Malinois Kennel
We are a Kennel from Croatia! We have dog of excellent quallity, allways we have at least one litter available!
Belgian Shepherd Dog - Malinois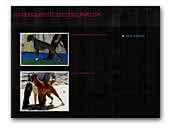 Superclassic boxers
Welcome to SUPERCLASSIC Boxer Kennels Malta

Hi I am cedric from malta, I'm a boxer breeder and i've been breeding since 2006 . I've been showing my first boxer dog since 2007 and had a great results. The first male boxer thas was being show in shows his name is CELTIC TITAN ROCKY. In 2008 we had another male boxer he's name was DEEP OCEAN NIKO THE GREAT WARRIOR and we had excellent results. And also in 2008 we had a female boxer her name is DEEP OCEAN ELISHA THE BRAVEHEART and also had a great results.

In may 2011 we brought another male boxer from cilemm boxer kennels from malta ,his name is JACKSON A SMOOTH CRIMINAL BEHIND THE MASK and in 2012 we brought another male boxer from stelacostea boxer's from Sicily, Italy his name is ASTON MARTIN DI STELACOSTEA and TEMPRA DI STELACOSTEA and we are expecting excellent breeding quality and perfect result at the FCI maltese shows and we are trying to show in europe especially in crafts and we have also a dream to win best in show in crafts.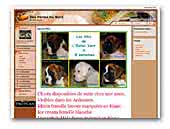 Elevage des perles du nord
Elevage de chien boxer.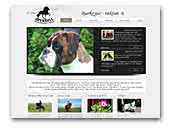 Bjarkeyjar Kennel
Quality breeding of Boxers and English Cocker Spaniels from English lines. We do not often have puppies but feel free to contact us for one. Show quality breeding.
English Cocker Spaniel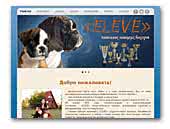 ELEVE Boxer Kennel
"ELEVE" Boxer kennel from Ukraine. Beauty, health, boxer character.