Deutscher Schäferhund / German Shepherd Dog
Berger allemand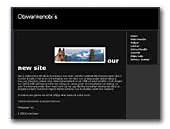 Obiwankenobi's
GSD breeder in sweden, have been with gsd since 1986.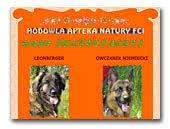 Apteka Natury FCI
Home, amateur kennel of Leonberger & German Shepherd.
Leonberger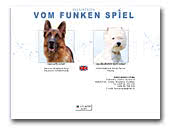 vom Funken Spiel
Our kennel breeds German shepards since 1983. From 90-96 we breeded in Germany under the name Yugobox. We continued are breeding in Croatia under the current name. Our greatest sucsses was Honda vom Heilbronner Schloss (V1 Junghundklasse Hundinnen) 1994 in Bremen.

Next year she was a VA 9 in Hamburg. Now we have a great number of top quality show dogs, ad promising puppies. We are also a hobby breeder that breeding quailty show and pet Westies for 14 years.
West Highland White Terrier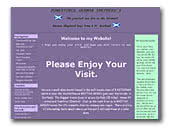 PowerForce German Shepherds
Meet my "Clan" stories and photographs of our lovely animals and links to various web sites.
Labrador Retriever (Black)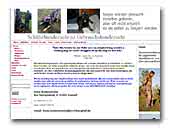 KIRCHBERGHOF Deutscher Schäferhund
Top working dogs kennel - no showdogs!

We are breeding German Shepherd Dogs from working bloodlines. My aim is (and always was) to breed healthy dogs with decent working abilities for performance training and k9-use.

What we prefer are serious dogs with natural drives (no fake with clicker, soft electric stamina training etc) and genetically sozial aggression. We try to realize this kind of dog in our KIRCHBERGHOF breeding.



Kennel Besagården
Smaller breeder in Sweden.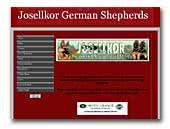 Josellkor German Shepherds
Small family breeder and exhibitor who aim to produce the occasional litter that have a sound temperament.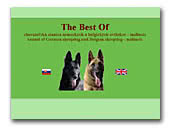 The Best Of kennel
Kennel of German sheepdog and Belgian sheepdog malinois, our dogs, puppies, working lines.
Belgian Shepherd Dog