Deutscher Schäferhund / German Shepherd Dog
Berger allemand


Vom Haus Sylvus
Breeder of working German Shepherd Dogs in Portugal.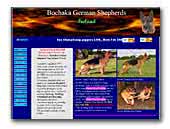 Bochaka German Shepherd Dog Kennels
Bochaka German Shepherd Dog Kennels is a small German Shepherd Dog breeder and show kennels located in Rush, north of Dublin. This was the original Irish Gsd website, now revamped with video clips, show video, LIVE puppy cams, bookstore and lots of other stuff.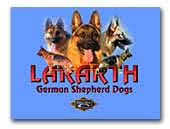 LARARTH German Shepherds
UK Top Breeders 2003 & 2005 Established Kennel with over 30+ years experience showing, breeding and training German Shepherds. Home of the CRUFTS 2008 Bitch CC Winner. Please visit our site for a detailed insight to our family and the dogs who share their lives with us.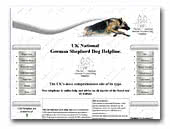 UK National German Shepherd Dog Helpline
Free on line and telephone help and advice on all aspects of the breed and tis welfare.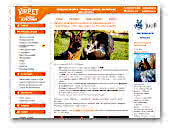 Juoll - German Shepherds
"Juoll" - German Shepherd Dog kennel in Moscow.
Caucasian Shepherd Dog
Golden Retriever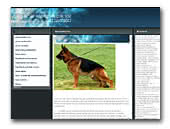 G.S.D. ' DE ADIMIZDAN ÇOK SÖZ ETTİRECEĞİZ
Professionel breeder in Turkey.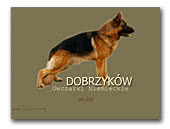 DOBRZYKÓW
Hodowla owczarków niemieckich
Hodowla owczarków niemieckich - DOBRZYKÓW Zaprasza na swoją stronę internetową.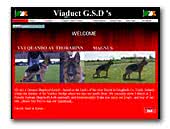 Viaduct G.S.D's
Viaduct G.S.D is a kennel based in Ireland dedicated to the German Shepherd Breed. We have Top German & Irish Bloodlines in our Kennels. Please visit our Website David, Paul & Karen.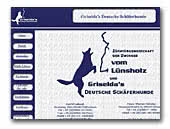 Griselda's Deutsche Schäferhunde
Our goal is it to breed healty and powerful German shepherds with great working abilities. Other than that, on our for sale pages, you can find many adult dog, for every purposes available for sale.