Deutscher Schäferhund / German Shepherd Dog
Berger allemand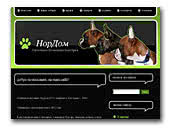 NorDom German boxer`s
Welcome to a website of kennel FCI "NorDom". Our dogs, results of exhibitions, puppies for sale, consultings. We wait for you on pages of our website!

Добро пожаловать на сайт племенного питомника FCI "NorDom". Наши собаки, результаты выставок, щенки на продажу, консультации. Мы ждём Вас на страницах нашего сайта!
German Boxer
Pug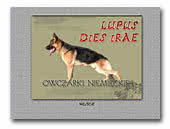 hodowla Lupus Dies Irae
German Shepherd Dog / Owczarek niemiecki - hodowla Lupus Dies Irae.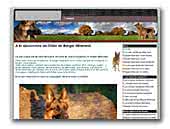 A la découverte du
Chien de Berger Allemand
Le berger allemand fr à pour but de faire découvrir un chien de race d'exception, le berger allemand.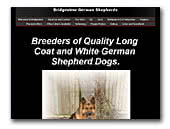 Bridgeview German Shepherds
Established breeders of long coat and white coat German Shepherds. Bred for health and temperament.



Vulpos Velox - Cães de Pastor Alemão
Criação, Selecção e Treino de Cães de Pastor Alemão em Portugal tendo como base linhas de sangue Alemãs de exemplares seleccionados por Juizes Alemães especialistas na raça.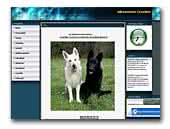 Allevamento Cavalieri
Allevamento amatoriale di Pastore tedesco e Pastore bianco svizzero.
White Swiss Shepherd Dog

allevamentoamatorialeptpbs.it.gg
Selezione amatoriale del pastore tedesco e del pastore bianco svizzero ... disponibili cuccioli, soggetti adulti addestrati all' obbidienza. L' allevamento lavora costantemente per ottenere soggetti sani e belli adatti alla famiglia ma anche alle esposizioni e alle gare di utilità e difesa.
White Swiss Shepherd Dog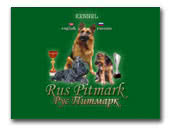 Питомник Рус Питмарк
Питомник Немецких овчарок и Цвергшнауцеров "Рус Питмарк". Калининград.
Miniature Schnauzer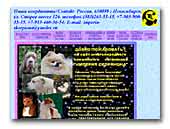 Kennel IMPERIA SKORPIONA
Professional many-breed kennel, it is found in the centre of the Russia. Our main - the breeding of the dogs quality show. We shall be able to offer You puppy for different integer: for showing, for breeding, home pet.

All our puppy possess strong health and good temper that will allow him to be other and companion for Your family for long years!
Central Asian Shepherd Dog
Cane Corso Italiano
Borzoi
Labrador Retriever
American Staffordshire Terrier
Staffordshire Bull Terrier
German Spitz