Deutscher Schäferhund / German Shepherd Dog
Berger allemand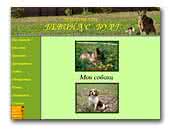 БЕВИНА'С БУРГ
Питомник биглей и немецких овчарок
Я рада приветствовать всех на страницах сайта питомника. Питомник занимается разведением собак породы Бигль и Немецкая овчарка.
Beagle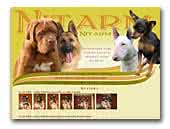 Nitarm
Kennel in the Czech republic.
Bull Terrier
Dogue de Bordeaux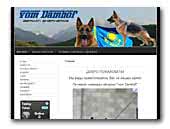 vom Damhof Kennel of German Shepherds
Breeding of german shepherd dogs.



kennel Hound's Hall
Kennel french bulldog & german schepherd dog.
French Bulldog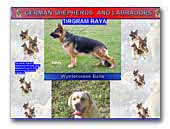 The Tirgram German Shepherd
Set in the lovely peaceful countyside of staffordshire the TIRGRAM German Shepherd Kennels have bred show and working Champions for many years, there are sometimes pups or older dogs for sale, but this is not a puppy farm and only one or two litters are bred per year.


THORHAUS german shepherd dog kennel
"THORHAUS" is a german shepherd dog kennel from Romania, Craiova city, since 1996.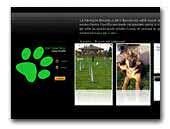 Von Casa Falco
Von casa falco is the perfect dog kennel for your dog while you're on holidays. Don't be worried, you can come to visit us so you can understand how much we love our dogs. Visit our web site and contact us for any information. See you soon,
Bonotto's family
Jack Russell Terrier