Deutscher Schäferhund / German Shepherd Dog
Berger allemand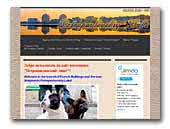 Kennel Petropavlovskiy Luks
Kennel of the french bulldog's & german shepherd.
French Bulldog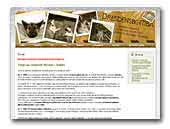 Dresden's Bomba
Chovná stanice německých ovčáků a parson russell terriérů.

Kennel of German shepherds, parson russell terriers.
Parson Russell Terrier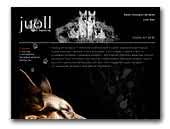 Juoll - German Shepherd dogs
Немецкая овчарка — самая востребованная и самая универсальная порода. Среди немецких овчарок есть и поводыри, и настоящие служаки, и просто домашние любимцы. Немецкие овчарки с приставкой  «Жуолль» известны любому овчаристу. Они постоянно участвуют в соревнованиях немецких овчарок самого высокого ранга, причем весьма успешно. Настоящая немецкая овчарка — это немецкая овчарка с приставкой  «Жуолль»!!!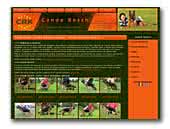 Cando ROSCH Kennel
Pleased to be the best!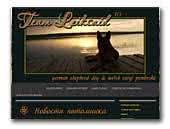 TEAM LEIKSAID Finnish kennel
Finnish kennel "TEAM LEIKSAID": german shepherd dog, welsh corgi pembroke, mops.
Welsh Corgi Pembroke
Pug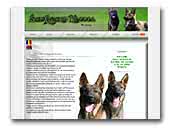 SamGuard Kennel
To breed Working German Shepherd lines its not easy, this selection its based to temperament, stress, resistance, lot of working tim and maximum concentration.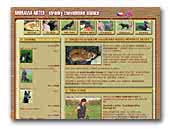 Moravia Artex CS
We are breeders with many years of experience in breeding dogs. We have good experience in breeding tradional and in the training of dogs.

We are breeding and training all types of dogs, for example miniature Schnauzer, American Staffordshire Terrier. We get a lot of prizes and titles in international tournaments.

Our breeding of German Sheppard's is very successful. The pups get selected to be trained as police dogs and get new owners all over Europe and in America.

We have over 35 let yers of high professional level and quality training of all kinds of dogs.our group training.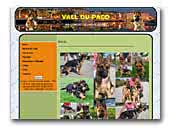 Vall du Paço
Criação do Pastor Alemão
Criação e seleção do cão de Pastor Alemão.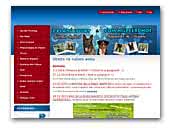 Plané louky & vom Nilpferdhof
Our small kennel has working german shepherd.

FCI kennel vom Nilpferhof we have more than 10 years experience with Appenzell. We have havanna female (HD, ED, PL 0/0) and we want produce healthy, good character, excellent exterior and also havanna puppies. Our female has many working exams (tracking, obedience, protection) she is preparing for IPO. We have working malinois. Our females are very fast, high drive, temperamentful and healthy. Our first female is preparing for IPO3 championships. We are waiting puppies! More info:,,,
Appenzell Cattle Dog
Belgian Shepherd Dog - Malinois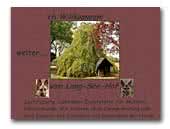 vom Lang-See-Hof German Shepherds
Fancy breed of German Shepherds. We breed healthy and beautiful dogs without inbreeding. All dogs live in our family.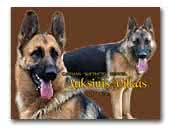 kennel AUKSINIS VILKAS
German Shepherd kennel in Lithuania.


AUS DEM SCHESSBURG Kennel
German Working Shepherd Dog
My name is Letca Adrian, I am from Brasov and I am the owner of "Aus dem Schessburg" kennel, the first kennel in Romania specialized in breeding and growing the German Working Shepherd Dog.