Dobermann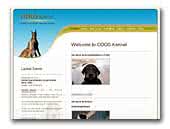 ODOS kennel
ODOS kennel of Dobermanns and English Cocker Spaniels.
English Cocker Spaniel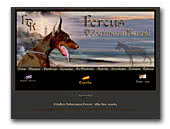 Criadero Dobermann Fercus
Criamos la raza dobermann en España.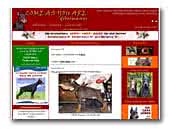 Come As You Are - Dobermanns
CAYA kennel is located in Belgrade, Serbia. We are the breeders of two World Ch. CAYA Alabama and her son World Ch. CAYA Jared. Puppies from our kennel live all around Europe, many of them are Int.Ch. and Club Winners. Visit our site and 'Presentations' page, you're welcome to meet our dobies!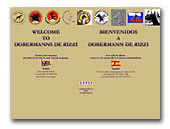 de Rizzi Dobermanns
Breeders of Dobermanns for over 35 years.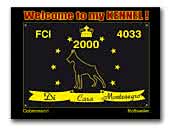 DI CASA MONTENEGRO
Dobermann & Rottweiler Kennel
We breed dobermanns and rottweilers with full European blood!
Rottweiler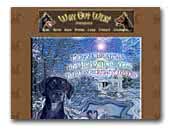 Way Out West dobermanns
Small homekennel from Estonia.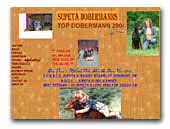 SUPETA
We are a successful show kennel in the UK with 13 Dobermann Champions to date and one of our dogs was Best of Breed at Crufts 2004 and 2005. We also show and breed whippets and we were Best Puppy In Breed at Crufts 2007. We were also Top Breeders and had Top Puppy in Dobermanns in 2005.
Whippet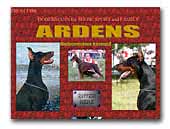 ARDENS dobermann kennel
Ardens dobermann kennel. From 1988 we select high quality dobermann for show, sport and family.