Dobermann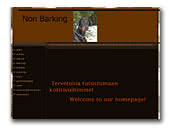 Non Barking dobermanns
Homebased breeding with big heart!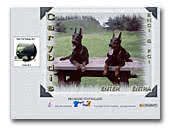 Carybdis Dobermann
Dobermann Kennel Carybdis (FCI-ENCI-AIAD) high quality puppies for show, work and family.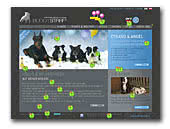 Buddystaff's Staffordshire Bull Terrier ÖKV/FCI
Site about my SBT hobbybreed and my other nice pets. You can see a lot of pics and videos. Have fun at my site ;o).
Staffordshire Bull Terrier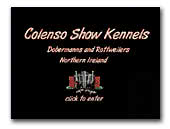 Colenso Dobermanns & Rottweilers
A showcase for our Rottweilers & Dobermann.
Rottweiler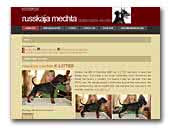 RUSSKAJA MECHTA Dobermannkennel
The kennel Russkaja Mechta was founded in 1990 in Russia and is since 1995 also active in the Netherlands. The founder and owner of the kennel FCI judge Nadjia Timmermans-Kadenko welknown as having knowledge about not only one breed but about the dog in general. Author of the popular book series "The World of Dobermanns" Ambition, Experience, Quality, Health and Good care is the core of her work.

- Russkaja Mechta strives for excellence in all facets of the Dobermann breed. Particular attention is given to Health, Temperament and Confirmation.
-Russkaja Mechta dogs were given many champions titles on both show- and working- competitions. Some of them is world known and sucessful.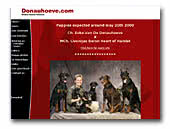 Dobermannkennel Van De Donauhoeve
Dobermann breeder since 1983. We strive for beautiful, balanced and healthy Dobermanns. We have several Belgian, International and World Champions, both in show and work.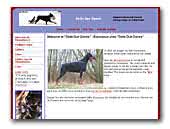 Delle Due Donne - Dobermann kennel
Belgian Dobermann Kennel with respect for the health and character of the Dobermann. Both parents have great results in different shows.

World champions both in show as in work in the pedigree.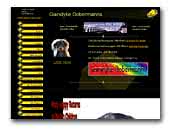 Gaindyke Dobermanns
We have over 25 years experience in training, showing and breeding Dobermanns.

We were previously based in Scotland and now we live in sunny France with our Dobermanns. We class ourselves as 'Breeders and Exhibitors of excellence'.

We breed for quality not quantity. Browse our site to see our dogs and their lifestyle and their achievements.
John and Lynn