Dobermann
von Apoldastamm Dobermann kennel
Visit our site for information about our dobermann and the achievements. We are a kennel located in West Germany, close to the border of the Netherlands, where we strive for excellence in all facets of the Dobermann breed and sport.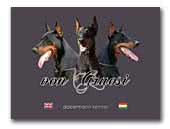 von Gruosi Dobermann Kennel
Our aim is to breeding dogs with good nervous system, health, beautiful appearance, who can valid on shows, similarly than in work, and can be a family dog too.

Gabriella Szabo - von Gruosi kennel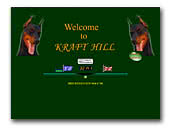 KRAFT HILL
Welcome to KRAFT HILL.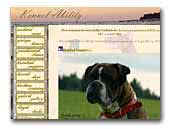 Kennel Ability
We are a small boxers and dobermans family kennel, located in the south of Estonia. Our puppies are raised in family environment. Our purpose is to breed healty boxers and dobermans of typical temperament and good appearance. We are open to talk to you in English, Russian or Estonian. You can send us e-mail as well.
Geraman Boxer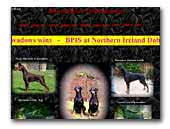 Showadows Dobermanns
We are a small kennel in Scotland. We have owned Dobermanns for nearly 10years. We show our dogs in the UK but plan on travelling to Europe in the future.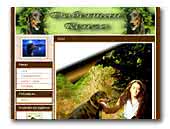 Renzo - Chs.dobrman
Osobní stránky dobrmana Renzo.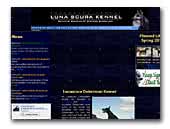 Lunascura Dobermann Kennel
Breeders and Trainers of Quality Dobermann from European Bloodlines.