Gończy Polski / Polish Hunting Dog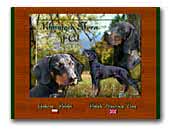 Kłusująca Sfora FCI - Polish hunting dog
Hodowla psów rasy gończy polski Kłusująca Sfora FCI.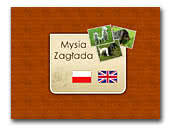 Mysia Zagłada FCI - Parson Russell Terrier
Parson Russel Terriers are incredible breed. Full of passion, always happy and ready for work. They will always follow you, no matter where you go. Parsons learn fast, love to work. But there is some dark part are too.

This dogs need definitive approach and lots of training (hunting, dog sports - agility). They can be bored fast, and then they looking for others activities. For example they will check immunity of your arm-chair, or your favorite shoes.

In total angel and devil in small one body :)
Parson Russell Terrier
Weimaraner Long-Haired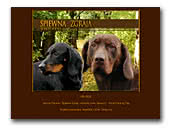 Śpiewna Zgraja
Hodowla Gończych polskich "Śpiewna Zgraja" założona została w 2001 roku z rodzinnej hodowli "Hulaj Dusza". Prowadzona jest przez Martę Święcicką w Smolnicy koło Gliwic. Obecnie podstawą hodowli są dwie suki czarne-podpalane TEBA i MAGA oraz pies czekoladowy-podpalany  PAGON Śpiewna Zgraja-reproduktor. Zapraszamy do hodowli!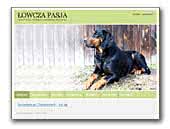 Łowcza Pasja - Polish Hunting Dog
Hodowla psów rasy Gończy Polski - ŁOWCZA PASJA.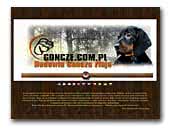 Hodowla Goncza Zlaja FCI
Polish Hunting Dogs
Polish Hunting Dog is a polish breed typical for the south part of Poland (Bieszczady, Pieniny, Podhale). Hunting dogs from hunter for hunter  from Goncza Zlaja Kenel FCI (Hodowla Gończa Złaja FCI).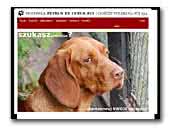 Petrus et Lupus FCI - Polish Hunting Dog
Hodowla psów rasy Gończy Polski zlokalizowana w centrum kraju. Przyjmujemy zamówienia na szczenięta. Tylko ciekawe mioty. Wejdź na stronę hodowli i poznaj nasze psy.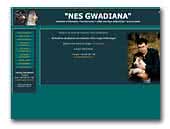 NES GWADIANA
Fox Terrier Wire and Smooth, Polish Hunting Dog and Polish Shepherd. Top show and working dogs.
Fox Terrier (Wire)
Fox Terrier (Smooth)
Tatra Shepherd Dog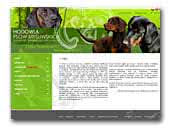 Psia Awangarda FCI
Polish Hunting Dog / Gonczy Polski
We are one of the few breeding in Poland that systematically sells hunting dogs abroad. We have 10 years experience in breeding dogs. Our dogs hunt in the forest. Puppies from our kennel take top positions in Poland and worldwide.

Polish Hunting Dog (Gonczy Polski) used for hunting wild boar and deer. Also used occasionally for hunting fox and hare in the mountainous region. This dog is truly courageous and can even demonstrate proof of bravery. He is intelligent and easy to educate. Not aggressive but remaining wary towards strangers. To his qualities as a hunting dog, must be added those of an excellent guardian. During the hunt he gives voice with a characteristic melody in various intonations; a higher pitch for the females.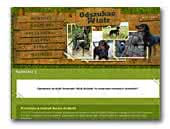 Odszukac Wiatr - Polish Hunting Dog
Odszukac Wiatr is Polish Hunting Dog kennel. Read more about us on our website.



Hodowla Herbu Węszynos - Polish Hound, Polish Hunting Dog, Polish Greyhound
Polskie Rasy Psów Myśliwskich - Ogar Polski, Gończy Polski, Chart Polski.
Polish Hound
Polish Greyhound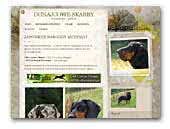 Dunajcowe Skarby
Hodowla psów gończy polski - HOPSA Herbu Węszynos.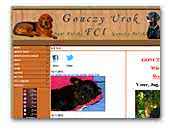 Gonczy Urok
Polnische Bracke, Polnischer Laufhund
Wir züchten Polnischen Laufhund. Wir haben Ogar Polski Deckrüden. In unserer Zucht befinden sich zwei titulierte Weibchen Gonczy Polski, u.a. Winner Poland 2011 sowie SAUWETTBEWERB Gewinner Przechlewko 2012.

Unser Ogar Polski Deckrüde ist 7-facher BOB Sieger und Winner Poland 2012. Unsere Welpen werden für die Jagd und für die Schönheit gezüchtet. Besuche unsere Seite.
Polish Hound