Moskovskaya Storozhevaya Sobaka / Moscow Watchdog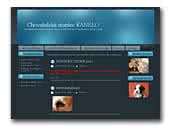 Kanelo - Jack Russell Terier kennel
Small kennel breeding Jack Russell terriers for shows, pets and hunting. Whe have the terrier chracter and perfect health of dogs and puppies.

Puppies occasionally available to special homes!
Jack Russell Terrier
Od Beskydských vrchů
Moskevský strážní pes
chs Od Beskydských vrchů. Zabýváme se chovem Moskevských strážních psů.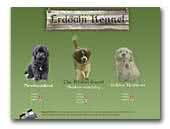 Erdőalji - Newfoundland,
Golden Retriever, Moscovskaya
We are proud that we are offering high quality breeders, have golden retriever, Newfoundland, Newfoundland, Moscow defender All dogs come from champion line.
Newfoundland
Golden Retriever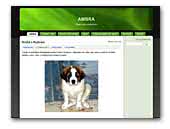 hrosik.unas.cz
We are Moschw watchhund breeders, from the Czech Republic.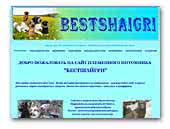 kennel 'BESTSHAIGRI'
Wellcome to our kennel! We have Brussels Griffons, Belgium Griffons and Petit Brabanson. Also there are Moscow's Storozhevaya. All dogs are home raised and live with us in the house.
Belgian Griffon
Brussels Griffon
Small Brabant Griffon