Rottweiler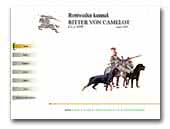 RITTER VON CAMELOT
Welcome to home of:
Soko vom Fleischer HD+/-, ED frei (Rex von der Bleichstrasse x Orla vom Fleischer)

Lancelot Ritter von Camelot HD frei, ED +/-, CHBiH, IPO I (Odo vom Fleischer X Kala vom Bonzi Star)

Wish Ritter von Camelot HD-frei, ED-fre, CHBiH, IPO I (Gil von hause Milsped x Kala vom Bonzi Star)

Laura Riter von Camelot HD-frei, ED-frei (Odo vom Fleischer x Kala vom Bonzi Star)

Kala vom Bonzi Star HD+/-, ED-frei, CHBiH, CHYU, IPO I (Dollo vom hause Nagy x Blanka od Dragicevica)

Aika vom Bonzi Star HD+/- ED-frei, CHYBiH (Fanto vom Kumelsee x Tara vom Bonzi Star)

Thank you for visiting our site.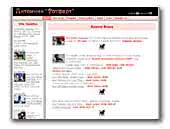 Kennel Rotfart
Rottweiler and foxterrier kennel "Rotfart". Rottweiler and foxterier puppies, photographs from the shows. Welcome to our site!r
Fox Terrier Smooth
Fox Terrier Wire
zara cro rott
Rottweiler kenel from Croatia. Shana vom hause edelstein, riko schwarz rott garde.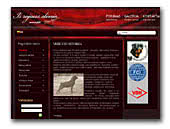 ROJAUS SLĖNYJE Rottweiler
Rottweiler kennel Anno 1986. Only the best German blood Lines.


BONFIRE Kennel IKU
Rottweilers and Dachshunds.
Dachshund
DES ROIS DU DESERT Rottweiler Kennel
Small rottweiler kennel in south of France. our aim is to produce a real good rottweiler. It's our passion.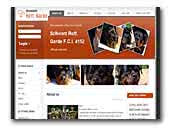 schwarz-rott-garde.com
This is the official website of "SCHWARZ ROTT GARDE", Rottweiler kennel.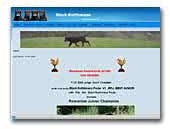 Black Rotthmans
Hello, dear rottweiler's friends and welcome to our online home. "Black Rotthmans" was born in 2000 as a result of our passion for this greatest breed - Rottweiler.

We are members of A.Ch.R(Romanian Kennel Klub), RCR(Rottweiler Club Romania), ADRK (Allgemeiner Deutscher Rottweiler Klub).

We hope that you will enjoy your surf and you will appreciate our work and results,
Ioana & Calin Petrisor.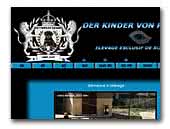 Der Kinder Von Rangers
Elevage de rottweiler
DER KINDER VON RANGERS
Elevage de rottweiler dans le sud de la France entre Marseille et Toulon. chiot rottweiler lof disponible toute l'année. Visite possible de l'élevage.