Schweizerischer Niederlaufhund / Small Swiss Hound
Small Bernese Hound, Small Jura Hound, Small Lucerne Hound, Small Schwyz Hound
Berner Niederlaufhund, Jura Niederlaufhund, Luzerner Niederlaufhund, Schwyzer Niederlaufhund, Petit chien courant suisse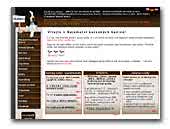 bernsky-honic.cz
We guarantee a professional approach to farming:
- raising in the natural conditions
- responsible cover - quality selection of breeding
- high maintenance of parents and puppies
- veterinary care at the highest level
- 100 % rearing service.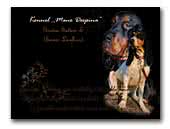 Kennel Mano Despina Gordon Setters
& Berner Laufund
Mano Despina. Kennel of Gordon Setters & Berner Lauhund. We had breed setters since 1995.
Gordon Setter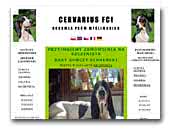 Cervarius Kennel
I cordially invite You to our website. Feel free to get acquainted with the great dogs! Our dogs are first of all great friends of the family but also the great representatives of the breed! Learn more ...
Bavarian Mountain Scenthound