Siberian Husky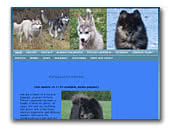 Pakkasukon kennel
A small kennel breeding Siberian Husky, Alaskan Malamute and Finnish Lapphund.
Finnish Lapphund
Alaskan Malamute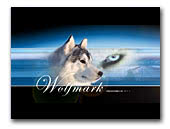 Wolfmark Siberians
Siberian husky kennel in the northern part of Sweden. Our goal is to produce dogs for both show and mushing. Welcome to our site!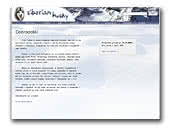 Siberian Husky Pedigree Database
Husky pedigree base is online!! The database is unofficial and private and is constantly under construction.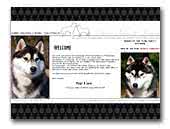 Bedarra Siberian Huskies
Bedarra is based in the western part of Sweden, we are a small kennel devoted to breeding high quality siberian huskies for shows, sledding and companionship. We do have puppies available from time to time for proven and active homes.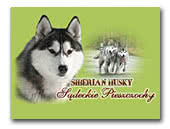 Sądeckie Pieszczochy - Siberian Husky
Siberian husky from Poland. All about our dogs, breeding plans and shows.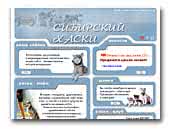 Siberian Husky from St. Petersburg
and suburbs
About breed. Puppies for sale! Show dogs and sled dogs!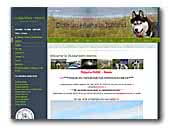 Hulduheims-kennel
We at Hulduheims-kennel have top show quality Siberian husky dogs that we also use for sledding. Come and visit our site, see pictures and pedigrees. Best wishes
Hulda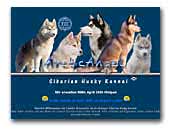 Arctic Angel Siberian Husky
We breed quality Siberian Husky for show, working and family dogs in West Germany. You are welcome in my FCI Siberian Kennel.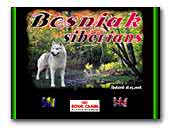 Bosniak siberians
Show siberian husky kennel. Features pictures, pedigrees and show results! Located in Bosnia and Herzegovina. English and Bosnian!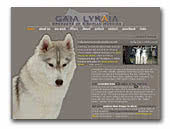 GAIA LYKAIA Kennel - Siberian Huskies
GAIA LYKAIA - Siberian Husky breeders. We believe in strong, healthy and well balanced dogs. Visit our website to introduce yourself to our breed-lines and seek out information conserning the breeds and their world (dog shows, activities, etc.)

We are a FCI approoved kennel, involved in breeding of Siberian Huskies & Samoyeds for the past decade. We breed for show conformation, although our matting priority is definetily health and balanced personality for which we are very proud!

We usually have 2 litters per year, released through a priority list.
Samoyed
Eurasier