Siberian Husky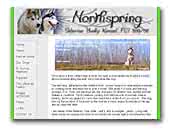 Northspring Siberian Huskies
Our Kennel was established with honour, because of the respect and love of our dogs.
We try to make our dogs known either in sport or shows.
We have only as many dogs as we can handle.
We have puppies only when we need one, so there will be no waste in our Kennel.
We breed only with healthy and good homour.
We try to give everything what they need to our dogs and their offspring.
We never give a dog to a person we know as bad owner.
We try to do the best.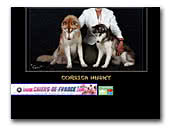 CorsicaHusky
Breeder of siberian husky, in Corsica, island of mediterranéa.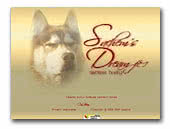 Sachem's Dream FCI
A small Family Kennel of Siberian Huskies. All about our Huskies, Breeding Plan and Shows. Visit our website to see our wonderful dogs. We have in our kennel Internationale Champions and Champions of many countries.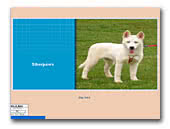 Siberpaws
Small husky breeder, set in Essex, England. We have a limited amount of puppies that we produce over the period of a year. We are looking at quality dog, not quantity. We will are willing export to breeders in other countries.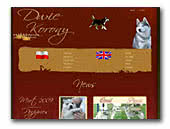 Dwie Korony (Two Crowns)
Siberian Huskies
The story of our breeding is based on passion for animals which started during the childhood. The friendship with dogs and fascination turned into the passion. It was difficult to give up these ties so natural sequence was establishment of breeding.

The breeding is dream`s fulfilment about pure-bred dog: wise, with character, beautiful,the best friend. Both we and you want to have beautiful dogs. In this way are born next generations of dogs-aristocrats. We care about the good start for all of puppies and we want that they will be pride for their owners even if they won`t take part in the exibitions.

DWIE KORONY (Two Crowns) Kennel is registered in Polish Kennel Club and FCI. We offer puppies with pedigrees, our stud dog covers only authorized females.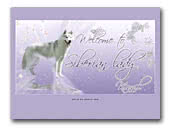 Siberian Lady Kennel
The Siberian Lady is a small breeding kennel but with a great heart. Our dogs have been planned and nurtured carefully and we are proud of every dog raised in our breeding kennel.

Our aim is to raise healthy, alive and gorgeous dogs as much as possible. We always accomplish our aims ...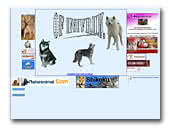 Of Inivruk
Une passion depuis 1984: le husky de sibérie, également le trésor du japon: l'akita inu et le petit clown espiègle: le shiba inu.
Akita Inu
Shiba Inu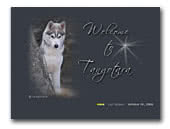 TANGOTARA siberian huskies
Living with Siberians since 1991, our aim is to breed beautiful, typical, healthy and equilibrated Siberians. Breeding and showing Siberians is our passion and never a business. Our aim is Quality and not quantity.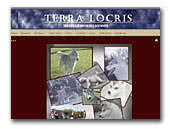 Terra Locris Siberian Huskies
Terra Locris is a Siberian Husky Kennel situated in Greece.Visit our site and inform your self about the succes of our dogs in European and Greek shows.Also find out more informations about this beautiful breed,about our breeding program,our litters and available puppies.