Siberian Husky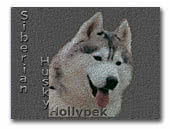 HOLLYPEK'S SIBERIANS
Siberian for passion and for life. Please visit my website.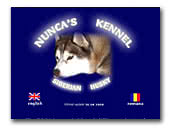 Nunca's Siberian Husky Kennel
We are a small and new kennel located in Ploiesti, Romania.



Inner Vision Kennel
Inner Vision Kennel was established in 2004 and in 2007 we was registrated in F.C.I. with the name Inner Vision. Our kennel is located in Skopje capital city of Macedonia and is the first kennel for quality Siberian Huskies in Macedonia. According to the registration in FCI/FCI N: 6/07 and its owner is Stefan Mitrevski. Love for this breed was born at first sight when the first girl Merlin came to us in 2004,after that we decide to make kennel with this wild beauty, we filled up our pack with more huskies from well known kennels which have the best blood lines especialy from Karnovanda and Inisfree. Our dogs have been planned and nurtured carefully and we are proud of every dog raised in our breeding kennel.

Our aim is to raise healthy, alive and gorgeous dogs as much as possible. Willing to do more for the development of this wonderful breed: good balanced body; good expressed front and back angulation, beautiful coat, expression head; nice and well-standing ears; light and free movement; good and well- balanced charakter. Our future is breeding show and family dogs. We mate our females with strong selected males who achieve best results on shows, have good pedigree and the right character.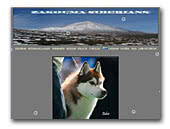 Zakouma Siberians - Siberian Husky Kennel
Siberian Husky Kennel in Tenerife, Canary Islands, Spain.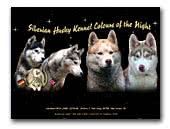 Colours of the Night
We breed quality Siberian Husky for show, working and family dogs in Germany. You are welcome in my Siberian Kennel.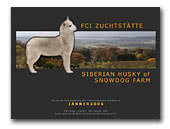 SNOWDOG FARM Siberian Husky
Internationale FCI und ÖKV anerkannte Zuchtstätte in 8223 Stubenberg am See / Steiermark (nähe Graz) / Austria. Die aktuelle Wurfplanung ersehen Sie jederzeit auf unserer Internetpräsenz.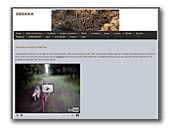 Deshka Siberian Husky
Dual purpose Siberian Husky. Come visit our beautiful siberians.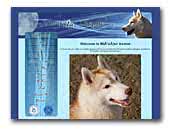 Midnaetur Kennel
Midnaetur kennel is located in Reykjavik, Iceland. We have top quality FCI registered Siberian Huskies. Our dogs are family members first and foremost. Our aim is to breed for the betterment of the Siberian Husky (healthy, quality, sound, graceful and stunning dogs with outstanding temperaments that conform to the breed standard).

Feel free to visit our site and read more about us and our dogs.