Siberian Husky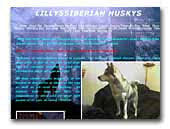 Lillyssiberian Huskys
We are a Siberian Husky breeder from the United Kingdom we breed for show, working and pets.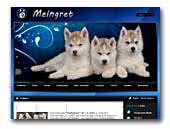 MeinGret kennel
In kennel "Meingret" to contain dogs of four breeds: the Mittelschnauzer, the Siberian Huskies, Tsvergshnautser, the West Highland White Terrier.

For today in nursery "Meingret" it is born more than 150 puppies who live as in Byelorussia, the CIS countries, Baltic, Europe, and in America. Pride of kennel are 14 dogs with a title of Interchempion, more than 40 dogs have titles of champions of 2 and more countries.
West Highland White Terrier
Schnauzer
Miniature Schnauzer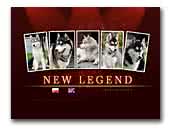 NEW LEGEND siberian husky
Polish siberian husky breeder NEW LEGEND.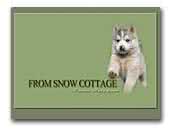 From Snow Cottage FCI
Serdecznie witam na stronie Hodowli From Snow Cottage FCI poświęconej wspaniałym psom zaprzęgowym Siberian Husky.

Welcome to the website breed From Snow Cottage FCI dedicated wonderful sled dogs Siberian Husky.

Herzlich begrüße ich die From Snow Cottage FCI den herrlichen Zughund Siberian Husky gewidmete Zucht abseits.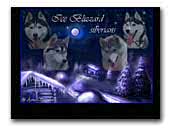 Ice Blizzard kennel
"Ice Blizzard" siberian husky kennel. Belarus, Minsk. Muhlya Olga & Anna. Our dogs:
Husky Haven Grand Prix Show Man
Husky Haven Gabriella Evita First Lady
Imperial Angel Sadeckie Pieszczochy
William Wallace of Nordica
Bloods: Foxfire, Winterfrost, Kaila, Oumiak, Sibex, Arlington, Tullemore, Articlight.


B.G's Phantasia
Siberian husky from Czech republic.

Sibiřský husky z České republiky.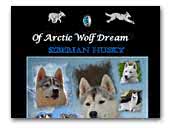 Of Arctic Wolf Dream
French siberian husky breeder.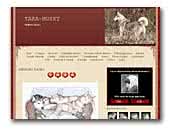 TARA-HUSKY
All about siberian husky, my dogs, info about litters, gallery. Welcome!
Bichon Frise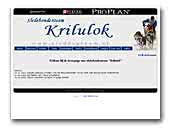 Krilulok siberian husky kennel
Siberian husky kennel en sleddogteam. From the netherlands. Races in Europe.