Siberian Husky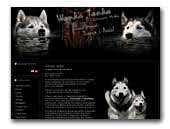 Wanka Tanka Siberian Husky
My adventure with Husky began 12 years ago. The first dog comes from the Czech dog kennel "sv Celestin", and has got  pedigree name - GLEN but  at home we call him Pascal. Unfortunately, after a few months it appeared that he couldn`t  be a companion  for me in sports - Pascal has  hip  joints failure. That dog  has a great character but unlike the Huskies, guarding and herding his "flock" - his family, just like a German shepherd. He can`t run a hard but he works as an tutor for other young dogs.

Another dog  I decided to buy from the Polish kennel "Fortunatus". His pedigree name is PUSHMATAHA, at home we call him  Darwin. He  is perfect as a dog and friend. He is a titled champion, and a multiple winner of different exhibitions and competitions in dog sledding. Darwin is also a perfect father and glutton. Darwin is a crazy dog with a friendly character. Thanks to Darwin I could make my dream of  forming a sled team come true.

I`ve  met many supporters of this race. Every weekend we organize trips to the forest with the dogs. I like wind in my hair, fun and extreme adventure, understanding  between dogs and people. An amazing atmosphere of these meetings will always remain in my memory.

Today, Pascal is 11 and Darwin is 10  years old and they don`t  train  that much but thay stay  in excellent condition. Now my dogs  sleep for half a day and in the morning they freak out like puppies. When I watch a film about wolves, Pascal and Darwin howl like wild cousins. They really remember an exciting expedition into the forest.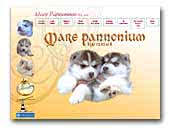 Mare Pannonium kennel FCI 4251
About siberian huskies, standard, dog shows, pupps and lot of Cats :)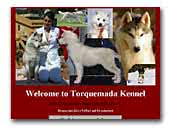 Torquemada Kennel
Where the passion makes the difference...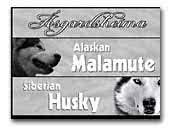 Ásgardsheima Kennel
Ásgarðsheima kennel is located in Reykjavík / Iceland. We are a small kennel only with 7 top quality FCI registered dogs at the moment, 4 Alaskan Malamute & 3 Siberian Huskies.

We are not a large breeder all our dogs being primarily our pets. In selecting our breedings we are very careful with temperament testing, health, working ability and show quality. Our motto is "Quality Not Quantity".
Alaskan Malamute

Múlaræktun Siberian Husky
We are small family kennel in the east part of Iceland. We only use first class dogs for our breeding. Our dogs are our best friends. There are only three huskies bred in Iceland that are Icelandic Champions and two of them are from Mula.

Our main interest is to breed dogs with excellent temperment and good working and family dogs. If they do well in shows it is only exra bonus. We are also on Facebook = Siberian Husky in Iceland.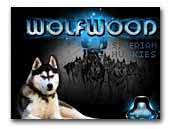 WOLFWOOD
A small kennel of standard fitting, typey and sound siberian huskys. Our dogs are of show quality with some imported stock based on American/Canadian champion bloodlines. The dogs are run in harness for pleasure and are very much loved as individuals.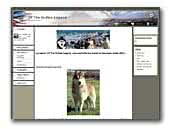 Elevage Of The Indian Legend
Siberian Husky
La découverte d'une race, pour la passion d'une vie.



Namizo's Siberian Huskies
We are a small Family Kennel of Siberian Huskies in Sweden.We show and training our dogs. Visit our website to see our wonderful dogs and follow us to see whats next.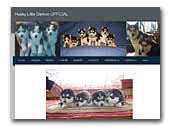 LITTLE DEMON Kennels
We breed with love and care Siberian Husky dogs. We offer for sale Siberian Husky puppies and male 4 stud! Bloodlies from SUA and Rusia! Quality only!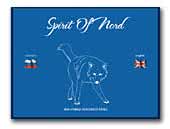 SPIRIT OF NORD Siberian Husky kennel
Siberian Husky kennel "SPIRIT OF NORD" in Ukraine. Welcome to our New Web-Site.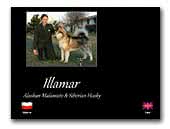 ILLAMAR Alaskan Malamute
& Siberian Husky
Welcome in our website
Our kennel was registret in 2001, the kennel name in Native American People mean friend.

The first Alaskan Malamute appear in 1999 and change all my life . In our breeder plan we aspire to old Storm Kloud type from `80s.

Our All breedings are carrefullmatch, profound analyses pedigrees, working predisposition, health, character and appearance. We havent`s many dogs, because we belive and practise that each need only for own 5 minutes .

Our committed and toil put in kennel, our dogs whichone live with us and where breed by us gived and give many reasons to be happy and proud.

We live in Poland in really small village Wolica Piaskowa We decide for this place,because it`s our dream come true - we have small home in forest, where we have many many forest path for walks, sledding,we have many meadow, and small lake

This place permit for many activity connected with northern dogs , its our paradaise on the Earth. Whatever dogs have place outside, in home always is minimum one Puppies always born and grow up in home, but when weather is great and they are enought large, they are enjoy when have possible to spent many time in puppy pen.
Alaskan Malamute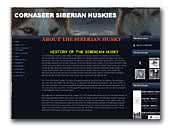 Cornaseer Siberian Huskies
Our Siberian Husky family consists of six amazing sibes. They are very much our passion and enjoy getting out mushing, hiking and spending time with them. We occasionally breed from our pack producing strong healthy offspring we are extremely proud off.