Staffordshire Bull Terrier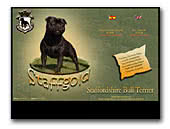 Staffgold
Breeders of Staffordshire Bull Terrier in Spain.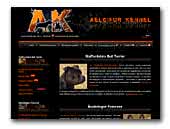 AELGIFUR Kennel
Staffordshire bull terrier and French bulldog breeder.
French Bulldog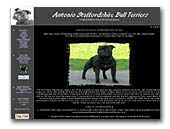 Antoniostaff
Staffordshire Bull Terriers breeders site, with information about Staffordshire Bull Terriers and Staffordshire Bull Terriers links.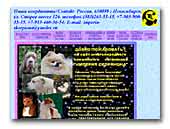 Kennel IMPERIA SKORPIONA
Professional many-breed kennel, it is found in the centre of the Russia. Our main - the breeding of the dogs quality show. We shall be able to offer You puppy for different integer: for showing, for breeding, home pet.

All our puppy possess strong health and good temper that will allow him to be other and companion for Your family for long years!
Central Asian Shepherd Dog
Cane Corso Italiano
Borzoi
German Shepherd Dog
Labrador Retriever
American Staffordshire Terrier
German Spitz
Des Terres D'Europe
Elevage des terres d'europe, tous nos chiens sont issus de lignées de multi-champions (monde, europe, etc). ils sont tous radiographiés, identifiés et testés par ADN. venez visitez nos sites internet ...
Dogo Canario
Ferox Staffordshire Bull Terriers
Show exhibitors of quality, true to temperament, health and type Staffordshire Bull Terriers.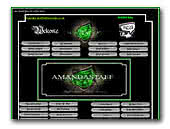 Amandastaff
We are small hobby breeders of Staffordshire Bull Terriers located in the West Midlands UK.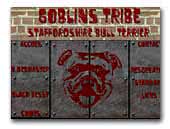 Goblins Tribe
Goblins Tribe, élevage de staffordshire bull terrier (dit 'staffie'), vous présente ses chiens de type Balanced au gabarit petit et compact ainsi que les chiots.