Staffordshire Bull Terrier
DEÏS-ORCHIDEÜS
Quality red staffi in south-france.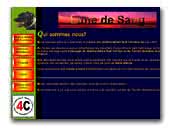 Lune de Sang
Dedicated to our Staffordshire Bull Terriers and our Brasilian Terriers.
Brazilian Terrier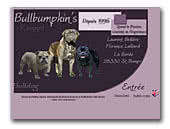 Bullbumpkin's Bully Dogs
We breed English and French Bulldogs, Bullmastiff and Staffordshire Bull Terriers. All our puppies born at home and stay with us until they leave for their new family. All our puppies leaves with a pedigree, inoclulated and microchiped.
English Bulldog
French Bulldog
Bullmastiff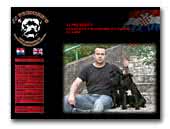 JJ Premier's
Staffordshire bull terrier kennel
Welcome to "JJ Premier's" the home of Staffordshire bull terrier, based in Zagreb, Croatia. Please feel free to browse our site.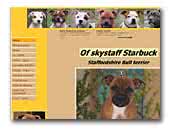 of Skystaff Starbuck
Of Skystaff Starbuck Kennel staffordshire bull terrier (color red, white, pied-red and pied-brindle).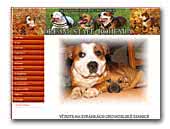 DREAM STAFF BOHEMIA
Staffordshire Bull Terrier
Czech kennel of staffordshire bull terriers - DREAM STAFF BOHEMIA.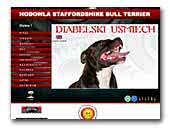 Diabelski Uśmiech Staffordshire Bull Terrier
& Tibetan Mastiff Kennel
Proffesional Staffordshire Bull Terrier & Tibetan Mastiff Kennel from Poland.
Tibetan Mastiff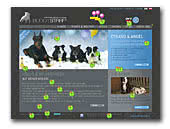 Buddystaff's Staffordshire Bull Terrier ÖKV/FCI
Site about my SBT hobbybreed and my other nice pets. You can see a lot of pics and videos. Have fun at my site ;o).
Dobermann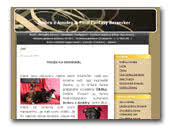 Ambra z Amidey & Final Fantasy Berserker
Welcome! On our website you can find a lot of informations about SBT and many photos of our two Staffordshire Bull Terriers Ambra z Amidey and Final Fantasy Berserker.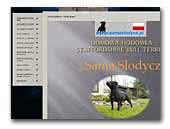 Sama Słodycz
Breeder of Blue Staffordshire Bull Terrier FCI.