Staffordshire Bull Terrier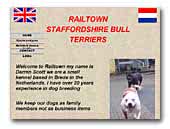 Railtown Staffordshire Bull Terriers
Small Kennel based in Breda in the Netherlands.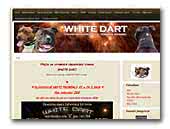 WHITE DART
Staffordshire Bull Terriers kennel
We are a small family Staffordshire Bull terrier kennel. We focus mainly on health, race and sports talents. Our female is completely preventive health tested - has excellent negative results on the hip and elbow dysplasia, luxation and heart defects. In our connections we focus primarily on health and nature.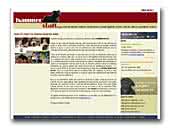 Hammerstaff Kennel
We are a very small Staffordshire Bull Terrier kennel from Romania. Home of Courtesy Title Szerapisz, Heiter Krieger Zingy Girl, Heiter Krieger Esquire and Hammerstaff Beginnings in Flash.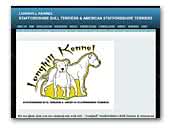 LONGHILL Kennel
Staffordshire Bull Terrier
Staffordshire Bull Terrier Kennel We own few Champions - with whom we share our home. We love them very very much. We became breeders just becaouse of big love towards this great breed. Feel free to ask us any questions - we will be happy to answer. You are wellcome at our home any time.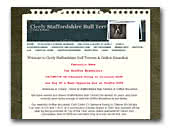 Cicely Griffon Bruxellois
Based in Northern Ireland, UK, we own and show our griffons and petit brabancon throughout Ireland and UK. Our red rough dog won Best Dog at Crufts 2008.
Brussels Griffon
Small Brabant Griffon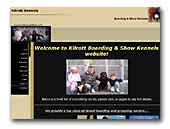 Kilrott Kennels
Rottweiler & Staffordshire Bull terrier
Rottweiler & Staffordshire Bull terrier Show kennels.
Rottweiler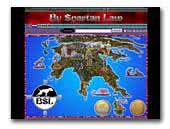 By Spartan Law Kennels
By Spartan Law Kennels is a small FCI registered kennel, located in the southern region of the Netherlands. Specializing in "Athletic" blood that is character-bred. The goal of this kennel is to breed true to a modern reflection of the old style form of the Staffordshire Bull Terrier (SBT) or more precisely it's predecessor: the Bull and Terrier (B&T).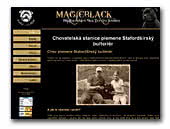 Magicblack kennel
Staffordshire Bull Terriers kennel from Czech Republic. "Magicblack" affix. Our goal is to breed healthy puppies with temperament and conformation closest to as described by the breed standard. We prefer Staffordshire Bull Terriers of black colour and so we concentrace on this colour.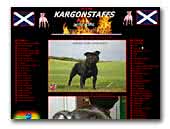 Kargonstaffs
Website about our pets & Show dogs.
British Bulldog
Von Melkev Kamp
Staffordshire Bull Terrier, Rottweiler
Élevage familliale de staffieset de rottweiler en Savoie (France).
Rottweiler