Staffordshire Bull Terrier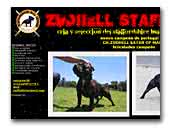 ZUDHELL Staffordshire Bull Terrier
Welcome to zudhell breeding and selection stafford staffordshire bull terrier lines "judael wyrefare vanoric" exhibition of canine beauty.

On our website you will find information on the breed, our breeding plans, results of exhibitions and everything related to the Staffordshire bull terrier. "inordinate love and affection that gives you a Staffordshire bull terrier, cove you to the bone and not forsake you never".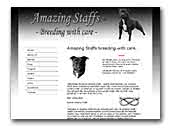 Amazing Staffs
Amazing Staffs Breeding with Care

Description: Welcome at Amazing Staffs. Please visit our website to see further about our dogs and us. Owner of Ut Pictura Daffodil Yellow, Janeiro Amazing Slade Czech and more.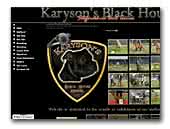 Karyson's Black House
Staffordshire Bull Terrier Kennel.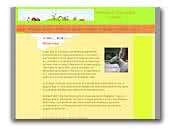 S'AnnyBut Kennel Miniature Bull Terrier
S'AnnyBut Kennel was founded in 2001, and since then we have had six Champions of Ukraine and Russia. Furthermore we have three Young Champions of Ukraine awards. The owner is Anna But . She is a member of Ukrainian Kennel Union. The Kennel is registered in FCI. Anna has started the kennel with AST and ESBT and in 2006 she had her first ESBT litter.

In October 2005 she imported her first female from Korea White Rose of Eugene Bull. In June 2006 another female has been imported from the same kennel. Both females have mainly Australian blood lines.

In March 2007 the first mini boy from Australia kennel "Bullacktiv" came to Ukraine and to the kennel. His name is Chase and he is a very nice Miniature Bull Terrier. I would like to say thank Paulene for letting us have this wonderful boy!!! In November 2007 the kennel had more arrivals from Eugene Bully kennel.
Miniature Bull Terrier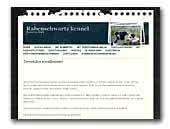 Kennel Rabenschwartz
A small home kennel breeding Jackrussellterriers and Staffordshirebullterriers in family surroundings. Puppies occasionally available for good, loving homes. Also males available for approven females.

Homebased breeding with big heart! More details you can find on our web-site.
Jack Russell Terrier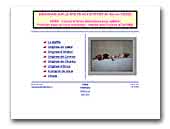 our staffies
French breeder of staffordshire bull terrier !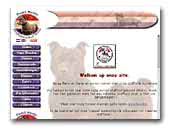 Dutch Mystic
Staffordshire Bull Terrier Kennel
Dutch Mystic is a small Staffordshire Bull Terrier Kennel from the Netherlands. We invite you to visit our website and enjoy our dogs as much as we do.

Kind Regards
Berry and Gerie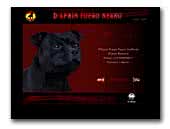 D'SPAIN FUEGO NEGRO Staffords
Breeders of Staffordshire Bull Terrier in Spain since 1996. High Quality.