Dog Breeders > Last Added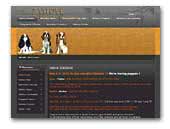 Z VA­tovA© - Cavalier King Charles Spaniel
Visit our website about Cavalier King Charles Spaniel and take a look on our photogalery. Pay attention on our puppies!
Cavalier King Charles Spaniel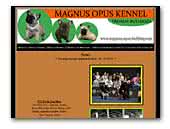 Magnus Opus French Bulldog Kennel
Magnus Opus is a new French bulldog kennel based in Paphos (Cyprus).All our dogs are primarily our best friends and part of the family.

We aim to produce happy, healthy dogs which have good show potential or just a wonderful family pet.See the adventures of our dogs on our website byvisiting "It's a dogs' Life".
French Bulldog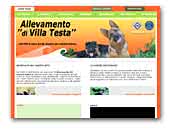 Allevamento di Villa Testa
Professional breeders since 1969.
German Shepherd Dog
West Highland White Terrier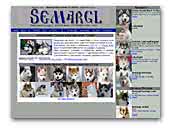 Semargl Siberians
SEMARGL Siberians - a small kennel in Russia to the breeding of show siberian husky. We are a RKF-FCI approoved kennel. We believe in strong, healthy and well balanced dogs. Our kennel is located in Kazan city, 800 km abroad Moscow.

Please visit our website!
Siberian Husky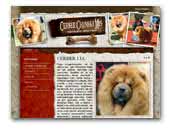 CERBER ChiL"ski MiL›
CERBER ChiL"ski MiL› - red chow chow male, Junior Champion of Poland, Champion of Poland.
Chow Chow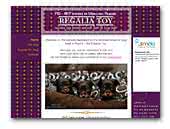 Regalia Toy kennel - russian toy terriar smooth hair & long hair
Welcome to the website dedicated to the smallest breed of dog, bred in Russia - the Russian Toy.

We hope you will be interested in the site and you'll find lots of useful information!
Russian Toy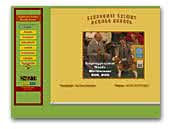 SzA©phegyi Szimat - Beagle Master Breeder
Golden Master Breeder. From my kennel several World Winner and European Winner beagle.
Beagle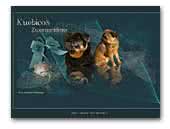 Kuebico's Zwerggriffons
Ich bin seit 2008 unter dem Zwingernamen "Kuebico'sâ€s beim "Verband Deutscher KleinhundezALchter (VK) e.V.â€s als ZALchter fALr Zwerggriffons registriert. Der VK ist der Rasseverein im "Verband fALr das deutsche Hundewesen (VDH) e.V." mit den strengsten Zuchtbestimmungen und –kontrollen der jeweiligen Rasse, die strenge Zucht- und Wurfkontrollen beinhalten.

Mittlerweile besitze ich fALr meinen Zwingernamen auch internationalen Zwingerschutz.

Da ich nur mit wenigen Hunden zusammenlebe, wird im HA¶chstfalle einmal im Jahr Nachwuchs (Petit BrabanA§on, Griffon Bruxellois, Griffon Belge) zu erwarten sein.

Mein Ziel ist es, gesunde, typvolle und gut sozialisierte Hunde zu zALchten. Von klein auf werden die Hunde auch mit fremden Hunden vertraut gemacht. Sie kennen den GroAzstadttrubel genauso wie das Gassigehen auf dem Land und im Wald.


Since 2008 I am with the Kennel name "Kuebico's" an registered breeder of Petit BrabanA§on, Griffon Bruxellois, Griffon Belge in the "Verband Deutscher KleinhundezALchter (VK) e.V.â€s. The VK is one of the clubs in the "Verband fALr das deutsche Hundewesen (VDH) e.V." with the strictest breeding restrictions. 

Since I only have a few dogs, there will be not more often than one litter to be expected in one or two years.

It is my target to breed healthy, well socialized and beautiful dogs. I am living in the heart of Frankfurt. Already as puppies they get used to meeting other dogs as well as walking around in the city and on the country-side.
Small Brabant Griffon
Brussels Griffon
Belgian Griffon

HOME
PRIVACY POLICY
LINK TO...